Intro to Design Thinking: Empathize & Define
---
Abstract
What is Design Thinking, and how is it applied to a digital project like a new intranet or a website redesign? (Hint: It's not just for "designers" but for everyone involved!). In this session we will explore the fundamentals of Design Thinking and concentrate on empathy, communication, and collaboration. We'll also demonstrate how it's applied and how Improving utilizes this methodology to strengthen our process and produce meaningful results.  
Bios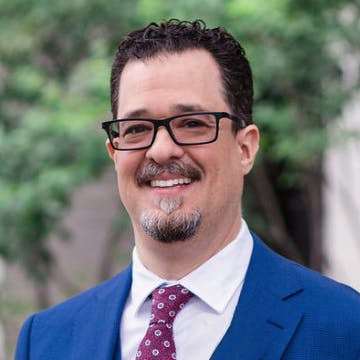 Michael D'Onofrio
Michael is an accomplished leader at Improving Chicago with years of experience as a director of CX (Customer Experience), UX (user experience) and UI (user interface) strategy and design. He works closely with clients to bring their business goals to life while leading creative teams to generate meaningful customer experiences in the digital space. He also harnesses his expertise of UX to develop powerful collaboration strategies for clients that lead to increased engagement and adoption. 
 Michael has experience in multiple industries including healthcare, legal, professional services, and manufacturing, working across organizations to solidify CX, UX and business processes while strengthening client relationships and adding tremendous strategic value to every project he's involved with.   
Don't miss your chance, register now
More Learning Events
Join us wherever you are in the world as we share some knowledge – hosted by our Improvers.
Fri, September 30
12:00 PM CDT