What does the Yopp in YoppWorks mean? I wondered this about Improving's newest addition to our family. Company names like Object Partners, The Willow Group, and Tahoe Partners are strong names and are what you might expect from an IT consulting company. YoppWorks left me wondering, where did that unique name come from, and what does Yopp mean?
This investigation unexpectedly led to a trip down memory lane for me. I discovered that the term "Yopp" comes from the author Theodor Seuss Geisel, a person whom we have come to know simply as the great Dr. Seuss. It originates from his children's classic Horton Hears a Who! It is a book my family owns and a movie we have in our collection. We have watched it many times with our children, and I admit I just rewatched it a few hours ago. (By the way, 13/10, would recommend.)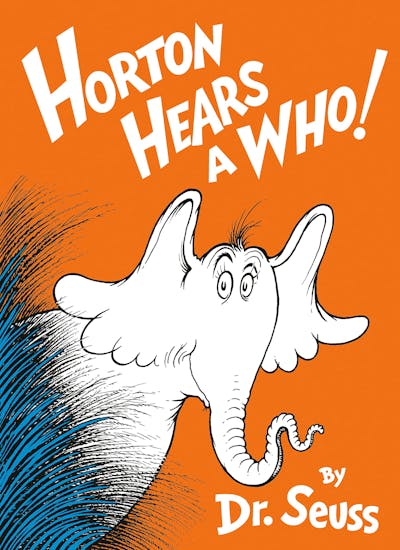 The incredible book and award-winning 2008 animated movie are both about Horton, an elephant living in the Jungle of Nool who is also the town's unconventional nature teacher. Elephants have several defining traits and one of these is the pachyderms' large ears which provide them an exceptional sense of hearing.  
One day, Horton picks up a clover and with his incredible hearing, accidentally discovers that an entire town known as Whoville, inhabited by the microscopic people known as the Whos, exists on a single speck of dust on his clover. The Whos do not live on the clover, they live on a speck of dust on the clover. We are not talking tiny, we are talking about teeny, tiny. Maybe even to the point of being itsy, bitsy. You get what I mean, so back to the story.  
The residents of Nool, who lack Horton's superior hearing and compassion, cannot hear the people of Whoville and believe Horton has gone bananas. They go to extreme measures to silence Horton's proclamations by trying to rid themselves of Horton's clover by destroying it. The residents of Nool believe that anything too small to be seen or heard does not exist and does not matter, which runs contrary to Horton's famous quote, "A person's a person, no matter how small." 
I do not want to reveal all the hilarious things that happen and ruin the story if you do not know of it, but I must tell you there is a quiet and modest character named JoJo. And in the movie, he does not speak because he is scared to disappoint his father who is the mayor of Whoville. JoJo is the eldest child and only son of all the mayor's 97 children (97 is not a typo). JoJo is next in line to become Whoville's mayor; a position he has no interest in because his true passion is music.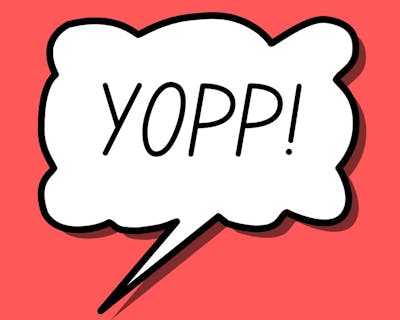 On the brink of Whoville's total annihilation by the residents of Nool, JoJo runs to the highest tower on top of Whoville's loftiest mountain and speaks his first word as loud as he can, and exclaims, "Yopp!" It breaks the sound barrier and allows for all the Whos' voices to be heard by the residents of Nool, which saves Whoville. A simple and concise statement from a quiet and unassertive Who, saved everyone in Whoville and made another group of people recognize what their way of thinking almost caused.    
When I learned of this origin story, I felt a great sense of pride for YoppWorks and Improving. It signifies something when the belief that every voice matters is so fundamentally important in an organization's creation, that it becomes part of the company's name. It reminded me of the transparency, the strength, and the truth behind our company's name, which simply means to make better.  
That is some origin story, isn't it? Let me share with you one last quote from the great Dr. Seuss and his book, Horton Hears a Who! I hope it serves as a reminder that people matter and what they say matters, regardless of how it contrasts from who you are or what you may hold true.
"We've GOT to make noises in greater amounts! 
So open your mouth, lad! For every voice counts!" 
Welcome to the Improving family, YoppWorks. We are glad you came. We look forward to making great amounts of noise with you.