Happy Thanksgiving!
Improvers from several of our offices are sharing what they are thankful for this holiday season.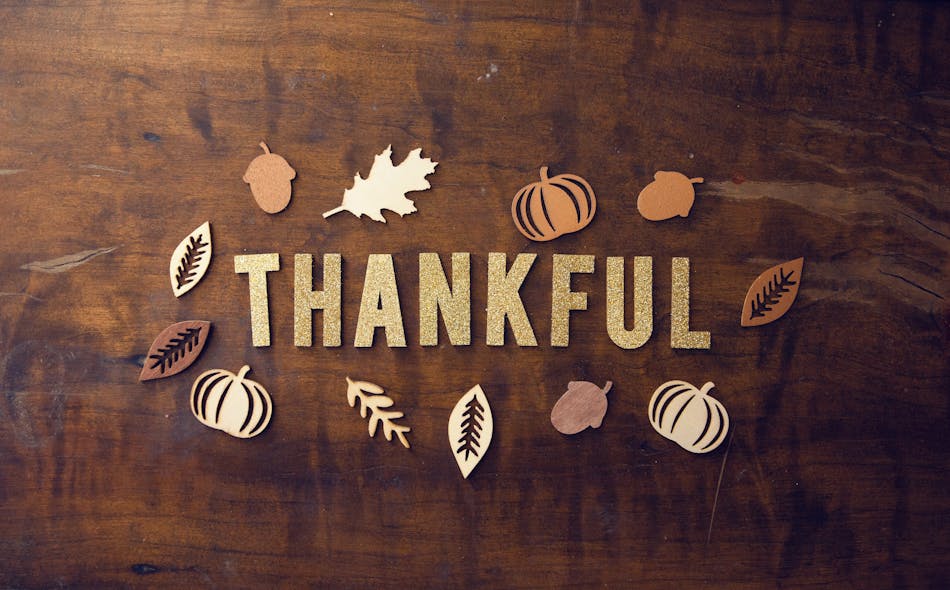 Daniel Scheufler, Houston Senior Consultant
"My Daughter was born about halfway through 2020. I am thankful for the opportunity to watch her grow so much in the second year of her life throughout 2021.
I am thankful for the practice and use of MS Teams, which has allowed me to stay more connected with colleagues and more readily share skills, solutions, and ideas that we could once only share while in the same office.
I am thankful for new horizons. My previous client's project came to a successful completion after some two-plus years of work, allowing me both the opportunity to celebrate a victory and to move into new challenges.
I am thankful for the ability to cross-apply skills.
Also, with the time I have received back from reduced commutes, I was able to build myself a new desk from scratch and tailor it to me ergonomically!"
Lyn Barrett, Dallas Principal Consultant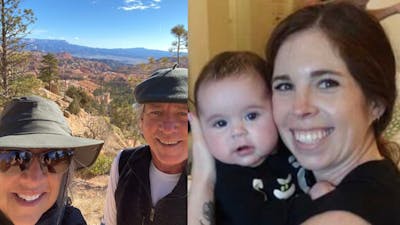 "I'm so thankful that I get to meet face-to-face with coworkers and clients again. As people have been returning to the office (both Improving and at the client site), there is lots of hugging and so many smiles. I'm so thankful for the reintroduction of human contact.
I'm grateful for a great job that I enjoy, wonderful friends, an incredible husband who has put up with my shenanigans for 40 years, and a healthy, happy family that I adore. The icing on the cake this year is my first, beautiful grandchild, Lilah. When I look at her face, there are no words to express how thankful I am."
Tim Dickey, Dallas Senior Consultant
"I'm grateful for being able to join a company that encourages belonging. Before becoming an Improver, I watched how the team interacted as I attended user groups in the office. It was fascinating to see and hear people who enjoyed being with each other outside of normal working hours. That sense of belonging and sense of believing in what Improving represents is remarkable and worth celebrating.
On a personal note, I am thankful for the support I have received from my wife and daughters while moving to Improving.  The re-alignment of the work/life balance has been wonderful for us all.  As well, having my family share "Life at Improving" continues to be truly delightful!"
Jim Bethancourt, Houston Principal Consultant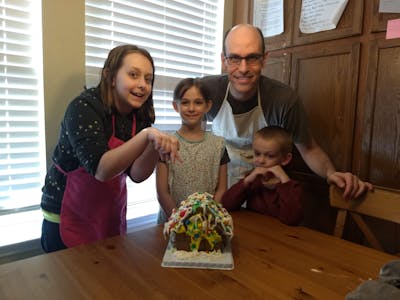 "I'm thankful that Microsoft has joined the Java Community Process and for Microsoft's continued investment in making Java a first-class citizen on Azure.  This means increased healthy co-opetition and innovation in the Java space, with developers and end-users being the biggest beneficiaries.  As the leader of the Houston Java User Group, this has me very excited!
I'm thankful for the support and encouragement Improving gives employees when they develop open-source software.  I had been considering creating RefactorFirst for quite some time, but working at Improving was the first time I encountered a software company that had a clear process in place to make sure I was the sole owner of the source code that I have written and that they have no legal claim.  The opportunity to participate in Improving's Involvement program as I spent time coding it up was really nice, too!  I've been amazed that in less than one year RefactorFirst has almost 200 stars and has been downloaded and used over 700 times to help people address their worst software design problems is deeply gratifying.
I'm thankful for the opportunity to work from home.  I'm able to spend more time with my family and help take care of my children getting to school and have dinners together again.  I also have more time to learn new technologies, more time developing RefactorFirst, and more time being involved in helping Improving build a great culture based on trust and continue to grow and succeed as a business."
Tim Voorheis, Atlanta Consultant
"I am grateful for all my Service member brothers and sisters who come home from the war every year. I am thankful for the chance that Improving gave me two and a half years ago to prove that I am more than just numbers on a chalkboard. I am grateful for my family and the fact that all of them still live in Atlanta with me, both side my side and my wife's side. I am also grateful for the opportunities to learn new things like the Cert Squad I've been in for two months now, working on the DP-203 Azure Associate Engineering. It is a hard cert, and doing it with the squad makes it so much easier. They give me the motivation to keep going forward."