The last weekend in October brought Improvers from all seven offices to meet and mingle in Las Vegas for our annual retreat. This weekend is usually the only time each year when all offices are in the same place and it has become a yearly tradition to reunite with long-distance co-workers and friends.
This year marked the 10th year we've celebrated our company retreat in Vegas and we even included our new partners at Trinity Hunt to join us in the fun. As our family continues to grow, spending time together, across offices, remains an important part of our culture.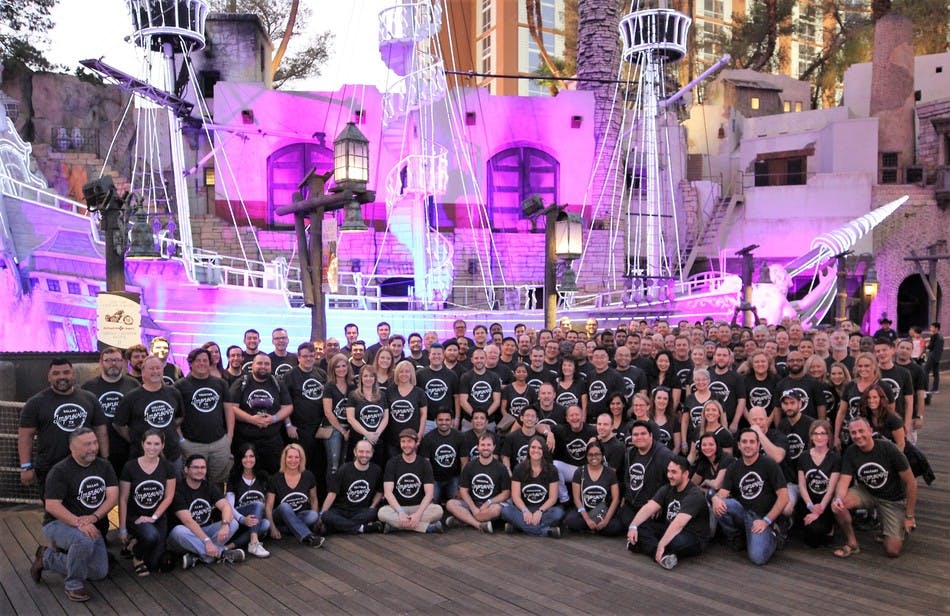 Thursday
For most Improvers, the retreat started Thursday morning with a plane ride and checking into rooms at Planet Hollywood. To kick off the weekend, we invited everyone to stop by the Welcome Room which was outfitted with colorful decor and included snacks and champagne should any weary Improvers need some refreshments.
Thursday evening we had several small group outings where you could choose the adventure to participate in. There were five options for Thursday night activities: exploring Fremont street in Old Vegas, eating at the Hofbrauhaus German beer hall, enjoying Las Vegas: The Show, bowling at Brooklyn Bowl, and fine dining at Oncé.
Friday
Friday in Vegas means one thing; BEER PONG! Each office designates team representatives, and designs their own custom team shirt. This year, the College Station office cemented its dominance by winning their fifth championship, defeating Columbus, Cleveland, and then Calgary, to become the most decorated office in beer pong history!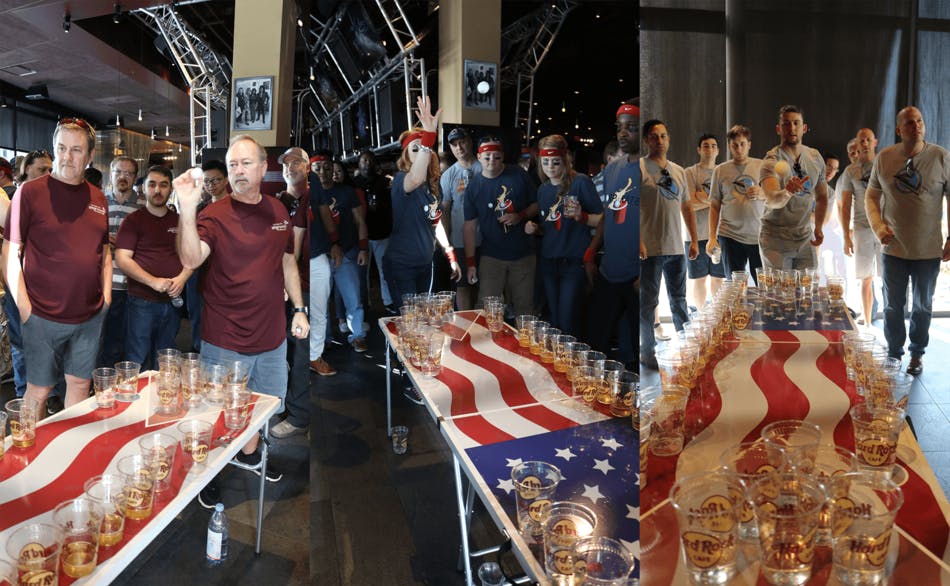 In betweens rounds, Curtis opened the town-hall forum to discuss this year to date and future plans across enterprises. Trust and transparency are integral to Improving's culture and this yearly forum allows for everyone company-wide to talk about areas of strengths, weaknesses, and plans for growth.
After concluding the beer pong tournament and with all office matters finished for the day, Improvers were able to spend the afternoon left to the own devices such as planning group activities, gambling, or resting up for the Friday night activity.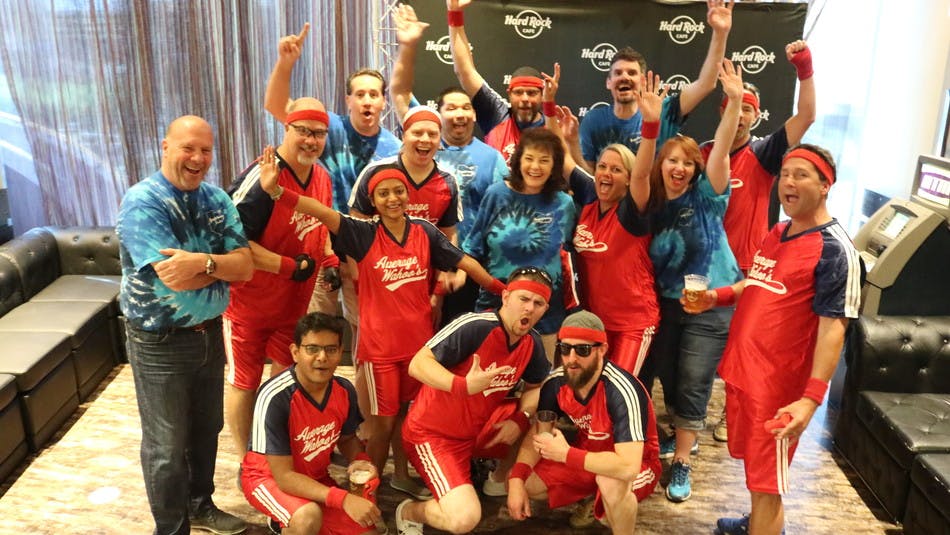 Beat the Bank on Friday night sent teams of five across the Vegas strip with $400 and one mission; win more money! Each team had specific games to play at specific casinos with the hope of making it big. Some groups were more successful than others, but the four teams with the largest balance at the end of the night won over $12,000 from Improving to split amongst themselves.
Saturday
Saturday morning and afternoon is kept open for Improvers to organize their own group outings. Some hiked in Red Rocks Canyon, others had tons of fun four-wheeling, and many relaxed in style at the pool.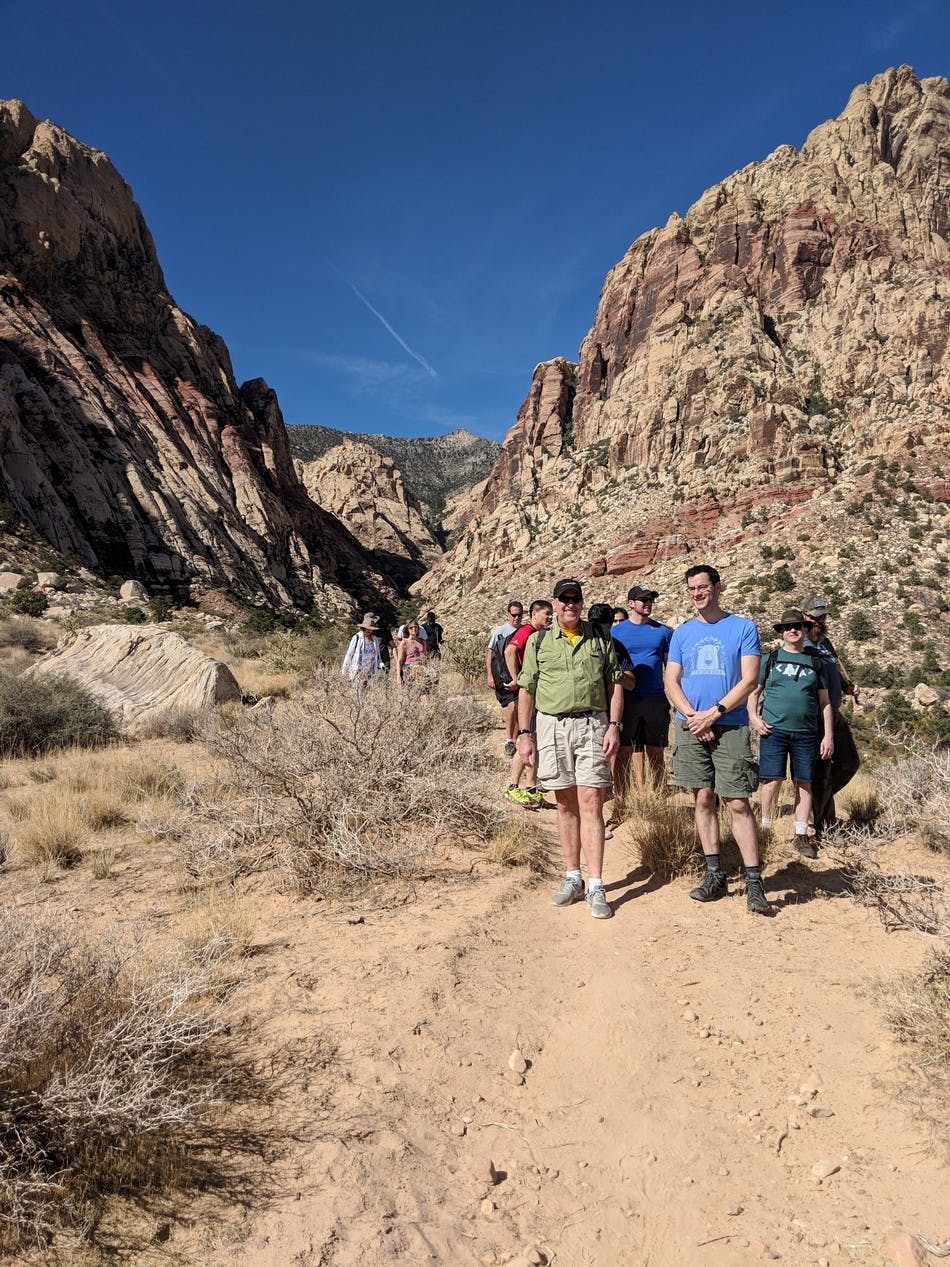 We had our own Amazing Race Saturday night to wind up an incredible retreat. All of Improving was divided again into new teams and then given clues to guide them to a specific spot inside a casino where they had to complete tasks designed by the different enterprises. Some teams played Jenga with Calgary, charades with Columbus, or played trivia with Cleveland (most answers were Lebron James). All paths led to Margaritaville where the top teams were announced, key lime pie consumed, and goodbyes said until next year when we'll all reunite to do it again!