Improving has long been known for the events we put on for our employees and their families. However, nothing compares to the time honored tradition of movie night—a tradition that allows Improvers to show off their nerdy side by viewing the sneak peek showing of the latest superhero movie in a private theater. For our Twin Cities office, it's a tradition used to signal the start of summer for the past two years.
This year, guests included employees, families, friends, clients, and members of the IT community, all of whom were thrilled to come out and preview DC Comic's Wonder Woman at Southdale Cinema in Edina. With the beautiful summertime weather in Twin Cities, it's rare to see people inside. However, we had over 170 guests in attendance on June 1st to enjoy this summer blockbuster.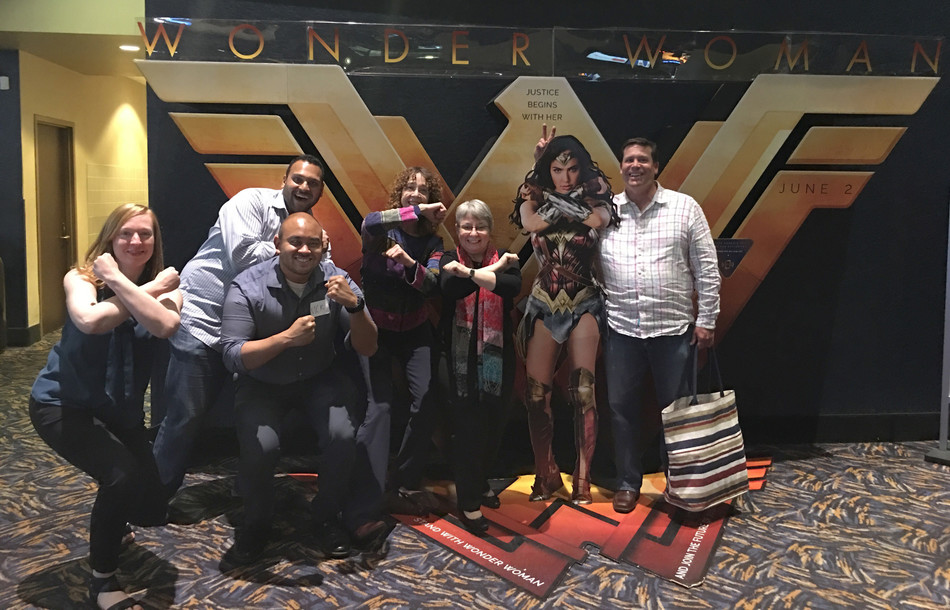 Wonder Woman lived up to its positive reviews, with an interesting origin story to boot. The film had everything one could want in a superhero movie—plenty of action, a bit of romance, and it left viewers with a sense of girl power.
Of course, no Improving movie night is complete without a few giveaways, which included a variety of Wonder Woman themed prizes. We even had a handful of attendees who showed up in costume, making the event even more fun for everyone involved. In true Improving fashion, guests were asked to sign a "guest book" at the end of the night. This guest book was, in fact, a movie poster that will be prominently hung in our Twin Cities office. How's that for geeky culture?