This may sound strange coming from someone who has taught hundreds of multi-day classes and leads Improving's training team, but I believe typical training courses simply do not work. Over twenty-plus years of teaching, I've learned that it takes more than one or two days of training to make any real impact.
Do I believe this should be the end of all traditional corporate training classes? Of course not! They are still a wonderful way to bond with colleagues or new friends from your industry in an environment of learning. These classes just need to be treated as one step in a learning journey and not a quick one-and-done solution. While the class alone isn't likely to revolutionize people's day-to-day work, they can serve as excellent catalysts to change.  
So why doesn't typical training work?
1. Too much too fast
The most commonly taught classes at Improving are two days long, many are industry-recognized Scrum certification classes with the standard curriculum. Most that attend these classes are new to the topic and unsurprisingly looking to immediately apply what they learn to their work. This zero to mastery expectation typically leads to an overwhelming amount of learning objectives that need to be covered in a relatively short amount of time.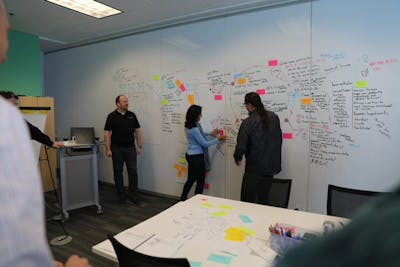 Typical classes have twenty to thirty learning objectives. When you account for breaks, reviews, and intros, that is about two or three (learning objectives) per hour. The average brain simply cannot keep up with that pace. Sure, participants who pay attention may be able to rattle off some facts after class, but it simply isn't enough to truly absorb, then apply these learning objectives to a real-world environment.
In our classes, we try to take the time to create more interactive and immersive experiences so that the learning objectives stick better. However, that often leaves us with less time to cover other topics.
2. Accountability
Even when participants leave the classroom knowing new things, it does not mean that they will end up actually doing these new things. Class participants could understand definitions and theories, but it does not mean that they have the ability to put them into practice. In much the same way, I have enough knowledge in my head to lose weight and live a healthier lifestyle, yet I don't. Why is this? 
Well, I don't really have someone holding me accountable to hit the gym. For course attendees, they rarely have the accountability to follow through on the learning objectives once they complete the class, despite their best intentions. Having the luxury of some sort of accountability partner or coach helps in these situations.
Overall, it comes down to the fact that change is hard. The whole reason someone takes a class (or is told to take a class) is to change. It will be difficult for those long-term changes to stick without the proper support after the course is over.
Why the two-day format?
Good question!
When I started teaching twenty-something years ago, pretty much all our classes went on for five days. But we quickly realized smaller classes are a lot more consumable and flexible. At first, we split topics from bigger classes into smaller, more cohesive, classes. However, we found ourselves constantly giving in to clients who pressured us to fit more and more information into two-day packages. These neat little packages were easy to understand and enabled clients to cross their workplace challenges off a list.
Issues with testing? Send the testing team to a two-day class and cross it off the list. 
Leaders aren't leading? Send them to that two-day leadership class and cross it off the list. 
For some organizations, training classes became a way to avoid the hard work needed for real meaningful, lasting changes; no complicated follow-up and assessments required. A perfect example of this is Scrum certification classes, where you can go from very little experience to earning an industry-recognized certification by simply taking a two-day course and passing a multiple-choice test. Companies should not expect this to be enough qualification to successfully apply Scrum.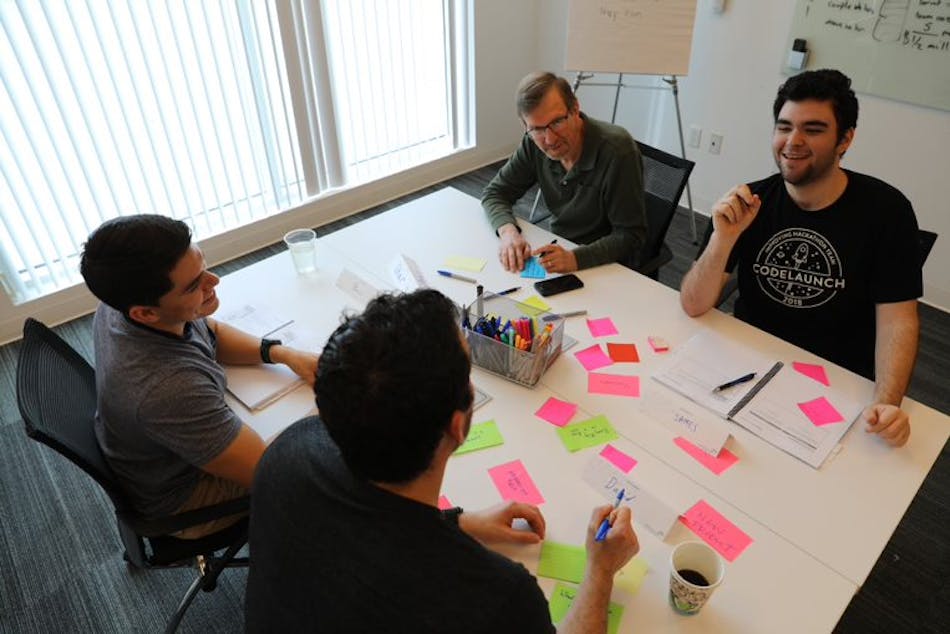 So what should we do?
We at Improving continue to offer two-day classes, and many are Scrum certification ones. However, we are continuously open and transparent about all the points in this article and regularly remind our clients that there are no quick fixes. Here are a few things we suggest as add ons or alternatives to a class:
1. Follow-on workshop
Immediately after class, invite participants to a day-long workshop where they put away all the class case studies and role-playing and start applying the learnings to their real world. This makes it real and gives them actual artifacts they can take with them. If a team took a testing class, then ask them to automate some tests in their actual environment. If they were in a Team Dynamics course, then they can create an actual working agreement. After a Scrum class, a team could create an actual Definition of Done.
2. Checkup Cadence
Schedule a regular checkup every one to three months and have participants list out everything they've tried since the training or last checkup. Discuss any challenges and create a list of other things to apply before the next checkup.
3. Follow-on Coaching
Going back to the example about losing weight, sometimes it's nice to have a coach around to smack that donut out of your hand when you fall back to your old ways. If you have the ability, a coach can help someone (or their team) identify the things they want to change, help them commit to changing, and then help with accountability. But warning, coaching only works if there is a commitment to change.
4. Community of Practice
Set up a group that can regularly immerse themselves in the training topics. This is often done with consistent one to four-week 'brown bag' sessions composed of prepared talks or less-formal "Bring Your Own Topic" (BYOT) sessions. Having the participants deliver the sessions themselves is a great way for them to learn. As some Roman philosopher once said, "The best way to learn is often to teach."
5. Deeper Learning Program
A true alternative to traditional training is a more immersive learning program. We have been doing these with clients lately and it addresses many concerns raised in this article. It is designed to guide participants through each topic by having them actually apply the techniques to their real work bit by bit.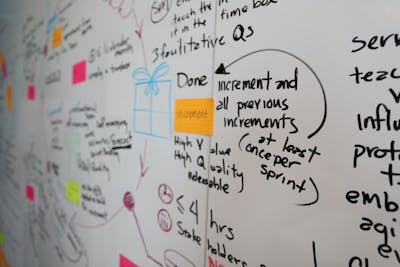 This is done by taking the modules of our existing classes and spreading them out over six to ten weeks. It also includes reading assignments and completing specific tasks that apply to their jobs. Each week, participants meet with the facilitator and colleagues for a three-hour session to debrief the previous week's assignments, get introduced to another focused topic, and receive another set of actionable items they can experiment with.
Taking a training class can be extremely valuable but it's important to remember that it's just one step in a learning journey. That's how we leverage training at Improving. We like to kick off coaching engagements with a training class and we treat our public classes as a way to introduce participants to possibilities, not answers. If you're interested in any of our training courses (or alternatives!), you can reach out or take a look at our training course list.