One Friday evening each month, a small user group named Troops N Tech begins gathering in the Improving-Dallas common room. Those here have a major commonality in that all are military veterans or veteran spouses interested in learning how to gain employment in the world of IT and Agile.
The 501 (c)(3) non-profit organization Agile for Patriots, and its meetup extension, Troops N Tech, is the brainchild of Greg Gomel, of the Gomel Group, and Ravi Verma, of Smooth Apps. Patriots' services allow participants that have either recently separated from the military or veterans who have been retired for decades gain the skills and experience needed to become great Agile coaches. The Meetup is a less formal gathering space for Patriot graduates and newcomers alike to sharpen skills and stay up to date with the larger Agile community.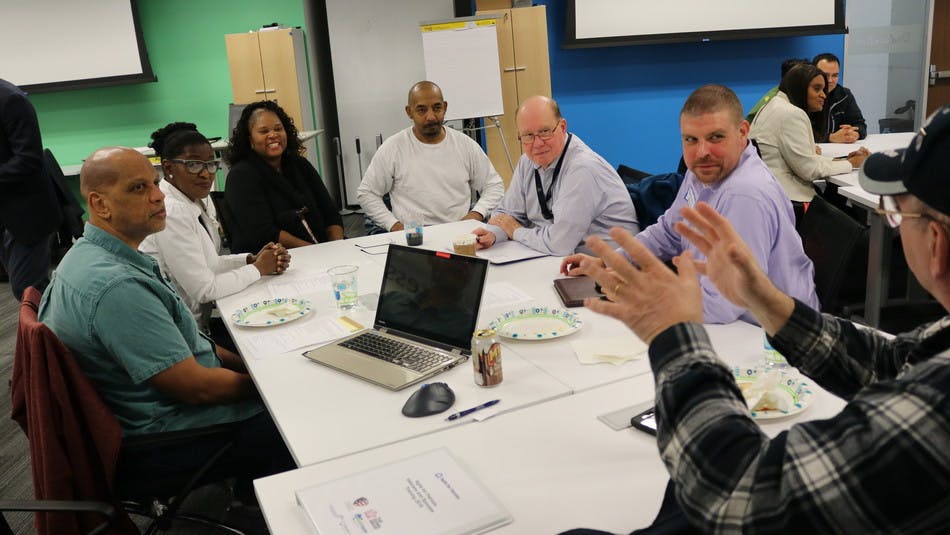 Friends and Scrum-enthusiasts, Greg and Ravi began Agile for Patriots as a way to support their local veteran community and give back. "If we could take the knowledge we have of training people to be Scrum Masters and apply that to veterans and their spouses, we thought that would be wonderful," explained Greg. They teamed up with another local veteran focused organization, Allies in Service, that focuses on job placement for veterans. Allies now serves as a pipeline for Patriots, making "sure that people are qualified to come into the program…we've been working with them for the last four classes." 
Greg and Ravi found one of their biggest supporters in Don McGreal, VP of Training at Improving and Professional Scrum Trainer with Scrum.org. "When Greg and Ravi approached me about the Agile for Patriots program, it was an easy decision to provide them with space to work with and access to our own expert consultants," Don said. " I'm an immigrant to this country, and the Patriots provided me a unique opportunity to give back through my passion for training and agile."
Don's involvement led Improving to provide training facilities, financial support, and consultants to support participants growth. Don also currently serves on the Agile for Patriots board.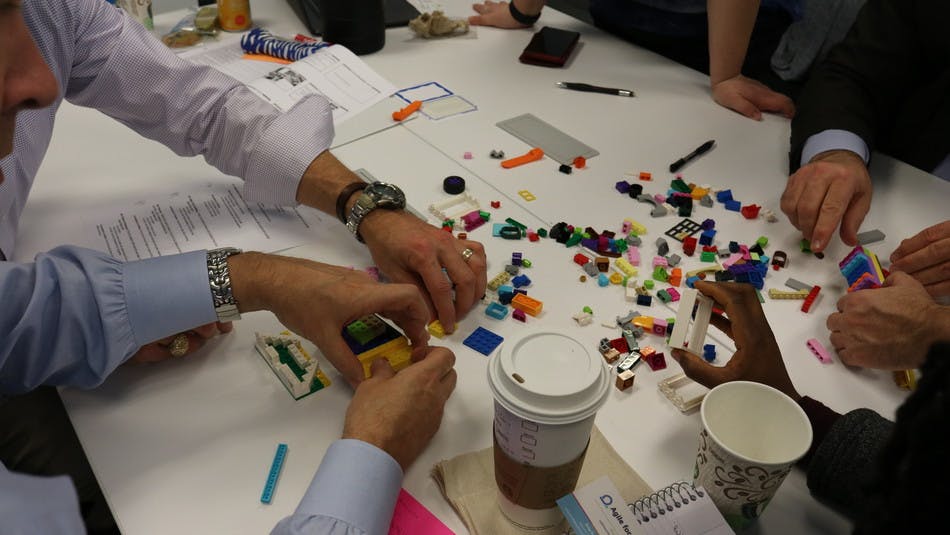 The path to becoming an Agile Coach through Patriots takes less than two months, though many would say Scrum practices take a lifetime to master. The program begins with a one-day introduction and then a two-day Professional Scrum Foundations course often taught by Don McGreal. 
The cornerstone of the program is the two-week practicum hosted in the Improving-Dallas office. Each practicum group is assigned a project in which they complete within the two-week timeframe. This real-time deliverable allows a Patriot graduate to say "yes, I have my PSM Scrum.org certification and yes I've actually done something with it," explains Greg, making them much more hirable. Agile for Patriots then works to place as many new graduates into internships as they can. Two practicum graduates have interned with Improving and subsequently moved into full-time contract Scrum Master roles with a local staffing firm.