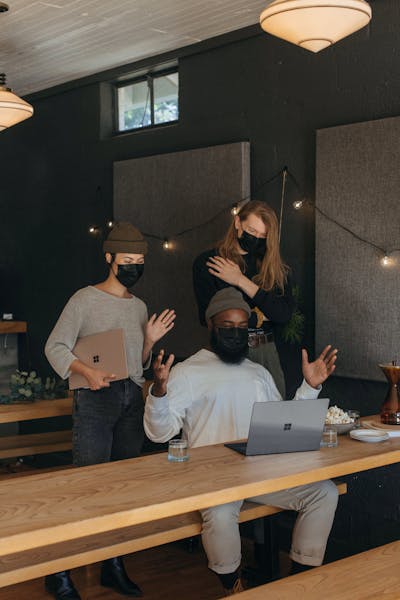 In the last six years, we have heard a lot about how companies, businesses, and even education should be modernized. We are told they should adopt new models of work and teaching, automate their processes, adapt to technological advances, and constantly make changes to stay relevant. 
Post COVID-19 societal conditions have been great drivers for both developed and developing countries to adopt new and better technology in their day-to-day activities. Whether that is within government, businesses, or schools, things are rapidly changing.
Today, huge technology companies like Microsoft, Google, AWS, Rackspace, Salesforce, among others, have generated frameworks or business strategies in order to promote the concept of digital transformation throughout the world. 
The intention of this article is to help companies of any size or even entrepreneurs know and use the key components of what we now refer to as digital transformation, so each organization can generate massive impact through small processes that are often ignored. 
Understanding the meaning of Digital Transformation
All over the world, there are different meanings to the concept of digital transformation. However, from our point of view one of the most accurate is the following: Digital transformation is a process of cultural, technological, and business change for the purpose of creating or modifying different internal processes. These meet the changing demands of the market and make use of digital data (e.g.: files, records, forms, etc.) through modern or emerging technologies that provide benefits to customers and organizations. 
Through this definition, we can already understand that digital transformation not only benefits the client but also the collaborators by improving the processes that they carry out day by day. In the same way, it benefits businesses because it modernizes its processes. It is clear though, that the sales of products or services will be increased, as well as the company's income and the profits of the partners. 
Digitalization is not Digital Transformation
 Many people believe that digitization is the beginning of a digital transformation, but they are seriously wrong in that way of thinking. For example, a company can scan paper contacts and make them digital. The fact that they can scan any paper does not mean they have had a full digital transformation. They have only digitalized their data. If they do not know how to use that data to their advantage or adapt more technologically, it runs the risk of just becoming useless storage space. We must make changes like this a tangible value for our businesses.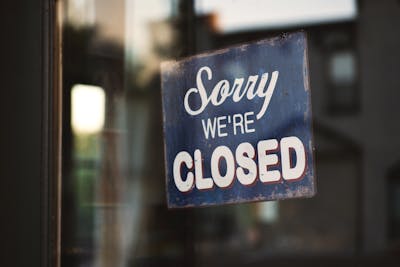 Take the example of a company that sold products only in physical stores before the pandemic. When the company was unable to continue selling products in stores due to the massive closure of businesses, the owner made the decision to create a website and app to help his customers get their hands on the store's products. This allowed the store not only to keep revenue coming in but also increase it. The only thing that changed was the digitization of the same products sold before. 
Digital transformation begins when organizations look for a way to take advantage of the data that customers generate each time they buy a product, such as their geographical location, type of products purchased, and frequency of purchase. All of the above will help offer innovative products, find new ways to sell, offer new and better products, or even the possibility of diving into new markets. 
Renew or Die
Not all companies accept or adapt to this type of change, since it will mean shifting perspectives or mentalities of the business. A lot of times, managers and people higher up in companies tend to resist change. 
Therefore, a company or business that does not adapt to change undoubtedly tends to go into a tailspin of self-destruction. A clear example of this is the famous company Blockbuster. In the year 2000 its CEO John Antioco rejected a proposal by the founder of Netflix. We all know the unfortunate outcome of this story.  
Do More With Less
In most cases, leading a digital transformation does not mean that we have to invest more money in technology infrastructure or buy better software compared to the competition.
There are six important pillars that will help us lay the foundation for a pleasant and successful digital transformation
Analyze the market demand, identifying the strengths and weaknesses of the service and/or product. Here, factors such as quality, quantity, delivery time, level of acceptance or rejection of my product or service, or type of customers must be considered.  
We must know first-hand how the organization can improve. This is nothing more than listening to employees and knowing what processes are important or indispensable compared to ones that could change.
Remember the famous phrase that says that "a happy collaborator is a more productive collaborator". Therefore, they are very important for the digital transformation to be successful. 
Identify and designate key users within the organization who will drive the transformation within each team. It is very important to keep in mind that these people should be highly recommended for this position by their peers and considered a team player.
Train and empower champions or key users to help us generate the highest rates of acceptance and adoption of change.  
Establish a committee of up to ten people to help follow up on the digital transformation project's progress. Here it is recommended that at least one meeting is held around every other week to know the success or failure rate in terms of adopting the change.  
Now, it is important to maximize the use and exploitation of the tools, technologies, software, or infrastructure that our company already has, as well as optimize internal processes, improve those that are having failures, and even reinvent some.
All the above will allow us to again... do more with less. 
Customer Expectations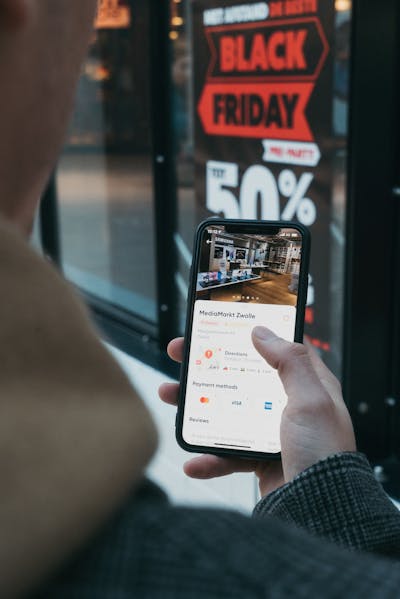 We are in the fourth technological revolution, which means not only is the internet important, but today we have new technologies, methodologies, and frameworks that allow us to streamline the work of our teams.  
Who defines the requirement of a digital transformation within a company? The answer is very simple since there will be no supply if there is no demand. So remember, our customers will always be the ones who demand a digital transformation.  
Nowadays, our customers are no longer just looking for an application that allows them to charge by card, buy something from anywhere in the world, or have a beautiful application. Now, much more is required. We should have innovative products or services, business intelligence, artificial intelligence, machine learning, AND turn it into financial gain.