The nature of business seems fairly straight-forward. Do good work and generate a profit. But what if businesses strived to do more than just keep the lights on? That's the mission of Conscious Capitalism, an international non-profit that Improving has been actively involved in for 3 years as a corporate sponsor, with many Improvers involved for much longer.
The individuals and companies invested in Conscious Capitalism "believe that free enterprise capitalism is the most powerful economic system for social cooperation and human progress ever conceived" and seek to expand their impact through community outreach, support, and education. Across several of the Improving offices there are many Improvers who have stepped up into key roles for their local chapter, giving their time and energy freely in an effort to further this mission. Improving CEO, Curtis Hite, was even appointed to the international Conscious Capitalism board last year, joining executives and founders from companies like Whole Foods, Container Store and Jamba Juice.
Here is what our offices have been up to and what 2019 holds for their respective chapters.
Improving - Cleveland
In 2018, Cleveland Improvers Bill Curry, Vice President of Consulting, and Simon Rennocks, Principal Consultant, joined the board of the Northeast Ohio Conscious Capitalism chapter. They will be a part of the chapter's push to put on 12 events in 2019, including one cross-chapter event with Columbus and Cincinnati! The chapter is in the process of creating a private group within the new Conscious Capitalism community site to help manage events and activities going forward, with Simon serving as group administrator.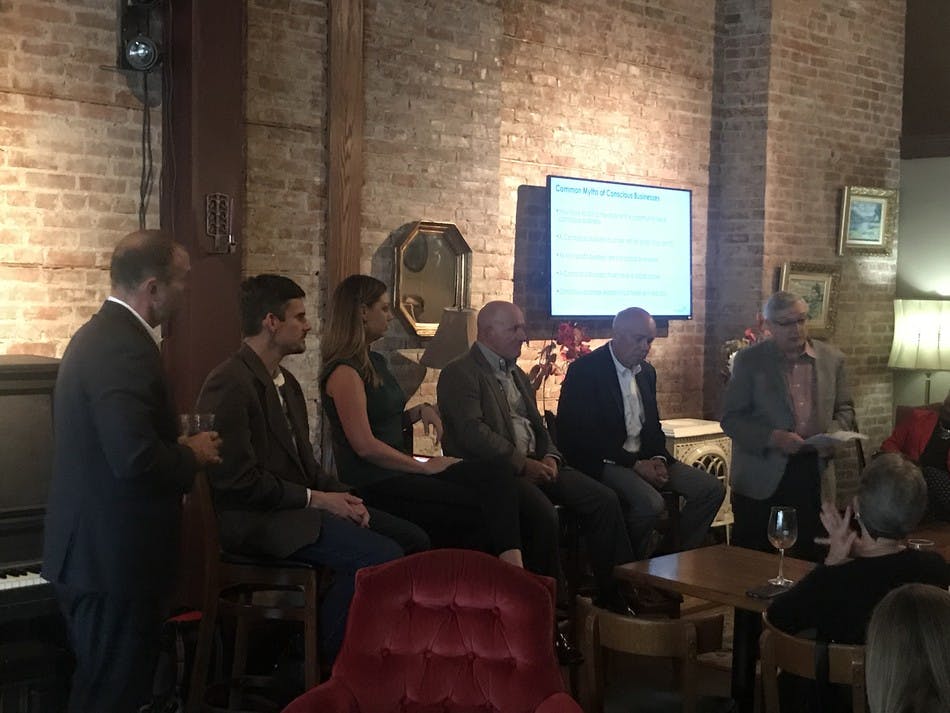 Improving - Columbus
Last year, the local chapter for Conscious Capitalism in Columbus was formally established. Their primary goal is to educate and bring awareness to the idea that businesses can be both profitable and have a purpose for good. There are now over 170 unique companies and hundreds of people in Central Ohio attending monthly events. "In a society where there can tend to be a negative perception of capitalism, and positive perception of purpose, I believe the collective existence of both can, and should, not only be possible, but a focus to help connect generations and businesses to do, and be better," says Jacquie Bickel, VP of Business Development for Improving-Columbus.
Improving - Dallas
2018 was a very successful year for the Conscious Capitalism Dallas chapter. Improver Bethany Hilton, Dallas Account Manager, was appointed to her second term as the Programming Co-Chair. She will plan and coordinate the 7 events the chapter plans to put on this year. Education of their members is a large priority with their chapter meetings featuring internationally renowned speakers. They have also moved their regular meeting space to the Brain Performance Institute, a beautiful state-of-the-art facility that is a part of the University of Texas at Dallas. In 2019 they look forward to expanding their corporate memberships and continuing to be known in the Dallas Fort-Worth area as a community of innovation and support.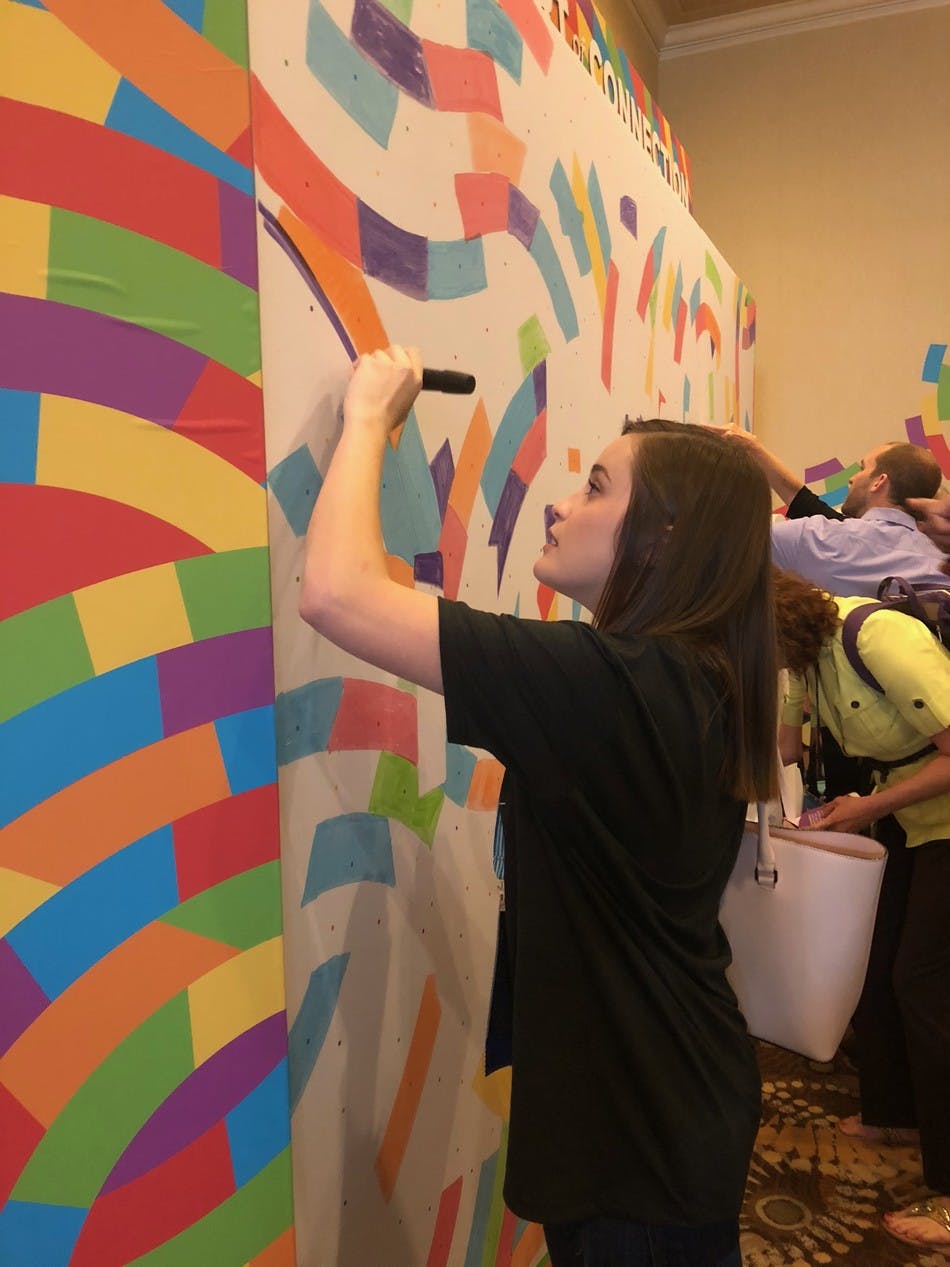 Improving - Houston
In 2019, our Houston office is dedicated to aiding the revitalization of the Conscious Capitalism Houston chapter. Enterprise President Devlin Lilies and Consultant Qarina Mannaf are helping to plan and organize the chapter's events. Devlin will be the keynote speaker for the first chapter meeting of the year which will also be hosted at the Improving-Houston office. Within the company, they are planning to conduct an internal class focusing on the principles and tenets of Conscious Capitalism, as well as a book club featuring literature which helped spark the movement. Marketing Manager Christina Liles explains, "we are excited to be active, evangelistic, and visionary about Conscious Capitalism in 2019!"
Improving - Twin Cities
The Twin Cities Conscious Capitalism Community was launched in November 2018 with Raj Sisodia, Co-Founder of Conscious Capitalism, as the keynote speaker and a panel discussion with four regional business leaders about Conscious Capitalism from a local viewpoint. Improvers Salli Rarick, Director of Recruiting, and Mark Reichert, Director of Sales, were integral in the launch and have a major hand in the organization of the community's regular events. The Twin Cities region has been welcoming and open to the mission of Conscious Capitalism. They look forward to expanding the awareness as well as growing the group and creating actionable items that have a positive impact on local lives and communities.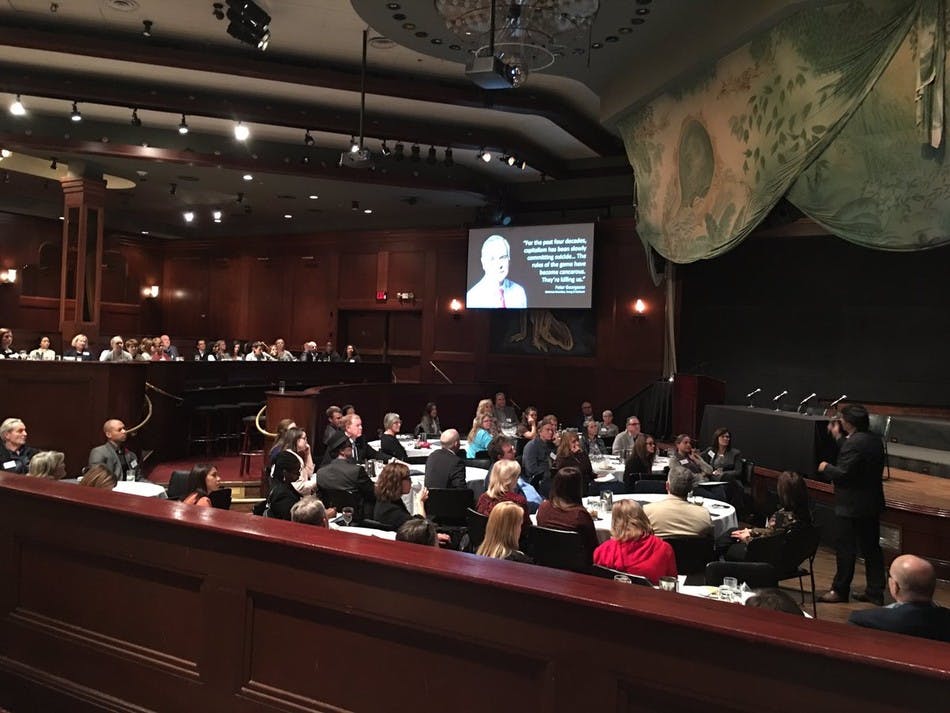 If you would like to get more information about one of these Conscious Capitalism chapters, drop us a line!