Meet Griffin Beyer, Senior Consultant from Improving – Cleveland. He has been with the company for about two years and leads the Systems Management and Enterprise Mobility groups. 
"It's definitely challenging to keep up with the cadence of how fast technology is released, but that's also something that is more rewarding because you're always on the bleeding edge of new technology," Griffin shares. "You constantly have to learn and adapt to your environment. You have to stay that step ahead so you maintain expertise. That is the lifeblood of being a consultant.
"So it's a double edge sword but if you really love technology and really love what you're working with, then you're naturally going to do it. That's what I fall into, because I love what I do. It's kind of cliché, but it's the truth. This is my life."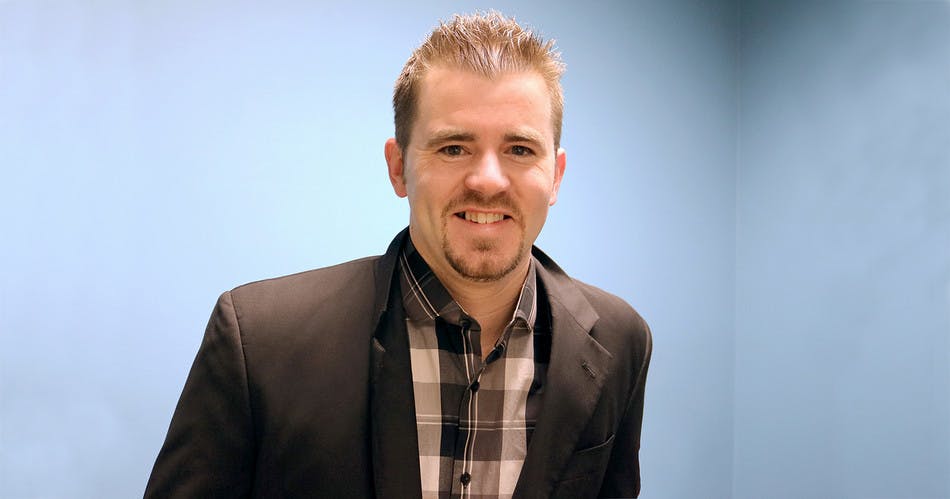 Griffin joined the Improving family in August 2017 when Improving acquired ProSource Solutions. With the addition of Improving – Cleveland to our offices, our company has many new offerings that we can bring to our clients.
"I love the way that Improving has embraced us and kind of assimilated us to the Improving model. It was very different from other mergers or acquisitions that I've been a part of in my career. I know we [Improving – Cleveland] have brought a lot of very unique things… I'm excited to see how we're able to take our approach and move into some of the markets we're already in with the other Improving offices.
"Another big thing about Improving that I like is if it's a change that helps the company overall, they see it as an opportunity. They embrace change better than almost any other organization I've seen. I like the overall positive vibe that's given out."