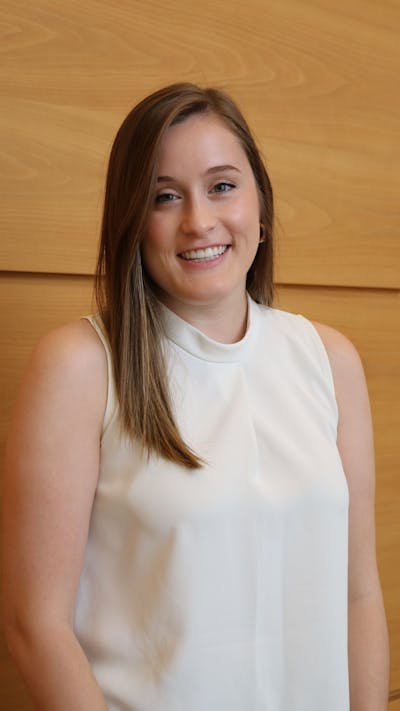 Improving often talks about their values, and I have seen them in action, firsthand. Specifically, that our success is a consequence of our collective involvement. Two of the tenets under Involvement are "Find a way to contribute; for when you do, opportunity often presents itself" and "Actively plan and commit to your personal growth."
For me, this meant actually leaving Improving to pursue a career change. But stick with me, it will all make sense in the end. 
Improving was my first job post-college. I joined the marketing team as an entry-level associate. The role recognized my skills while allowing me to find my strengths and lean into them. This position grew with me, and I was able to contribute to Improving in a way that was valuable and rewarding. Through my time in marketing, I realized I really liked design and that I was pretty good at it. 
When I started designing printed collateral and shirts, I attracted the attention of a few UX Designers outside of the marketing department. One of these designers was Kevin Baker (who is now the VP of Consulting). Kevin would routinely stop by my desk to critique my work and help me make it better.  
Coming from a journalism and marketing background, I had no idea what a UX Designer was or what they do. They are good at design but are in the tech industry? As I learned from Kevin and the team, I started to get more curious about what their role was in the company. 
So, I began to do my own research and soon realized that this job combined all of the things I love and like to believe I'm good at. It seemed like the perfect career path. I found a few boot camps and immersive courses that would give me a jump start in the right direction. But the ones that seemed the most impactful required me to quit my job, move cities, and commit to them full-time for at least three months. 
This change made me nervous. Do I really want to make this sharp left turn in my career? What if I failed? Would I be good enough at this to get a job afterward? It felt like I was uprooting my life to run down this path filled with a bunch of unknowns. However, after a lot of reflection, I decided to jump in headfirst and make these changes for the sake of my career. 
Leaving Improving was undeniably bittersweet. I had grown to love not only the people but the company and what it stood for. When I told my team and other Improvers about my decision I was met with encouragement and excitement, which was reassuring. It didn't feel like I was leaving the team behind, but like they were proudly sending me off on an adventure. During the time I was away, I kept in touch with Improvers and continued to cheer them on from afar as I watched the company continue to grow. 
The next couple of years were like a fun whirlwind. I worked with other budding UX Designers and real clients through the boot camp. This turned into freelancing, and I eventually landed a full-time job as a UX Designer. All the while, I continually kept my eye out for job openings at Improving to see if one would pop up that was a good fit for me.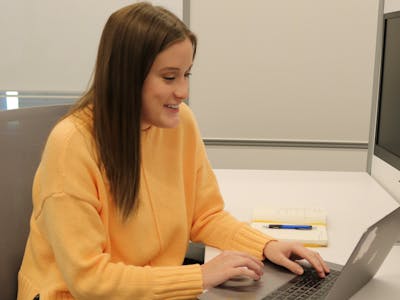 Then randomly one afternoon, I received a message from Kevin, the very same person who helped plant the seed in my head that I could become a UX Designer in the first place. He reached out to see how I was doing and where I was in my career. Amazingly, this started the process of a true full-circle moment. I interviewed for Improving and accepted a position as a UX Consultant! I am now working with the team of people who got me passionate about UX Design in the first place. It's been a rewarding experience to come back into the Improving office and take on the job that I was striving toward years ago. 
Improving helped me grow from the beginning. They have cultivated an environment that allows employees to explore new ways to contribute and commit to your personal growth. They gave me the space to learn and grow and welcomed me back when I was ready.
If you want to start your career journey at Improving, check out our open positions or email careers@improving.com if you do not see a job that perfectly matches your background.