Over the past seven years, Conscious Capitalism has become a huge part of Improving's identity. We have Conscious Capitalism Chapters near three of our offices - Dallas, Columbus and Houston - and are working to start another in Minneapolis. And this February, our CEO, Curtis Hite, was appointed to the Board of Directors for Conscious Capitalism International.
So you can imagine our excitement when it was announced that the Conscious Capitalism Annual Conference was going to be hosted in our backyard for 2018. The conference was held April 30 through May 2 at the Fairmont Hotel in Dallas.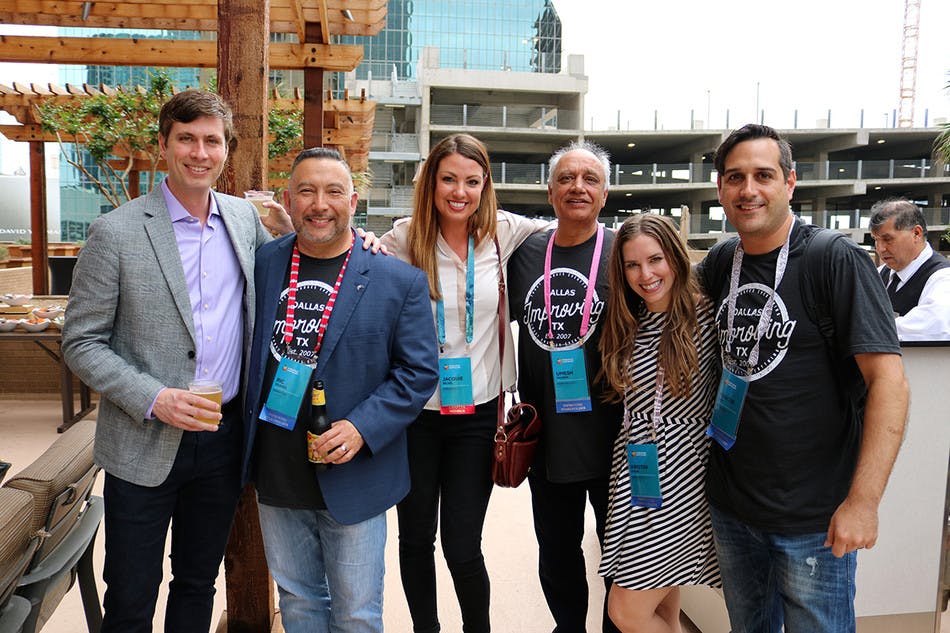 The primary purpose of the annual conference is to bring together current practitioners of Conscious Capitalism and those who are interested in learning more about "elevating humanity through business."
"Conscious Capitalism 2018 was an amazing event. Dallas has such a vibrant, thriving group of businesses supporting this movement, and that was evident by how many companies from our own city were represented at the conference," shares Bethany Hilton. Bethany is an Account Manager at Improving and serves as Co-Chair of Programming on the Board of Directors for the Dallas Chapter of Conscious Capitalism. "It was a great turnout and I'm proud to see Dallas embracing and promoting the movement in such a big way."
Curtis had the chance to share his knowledge at a practicum session during the conference, and his talk touched on what he's learned from implementing Conscious Capitalism at Improving. He shared tips on how to increase engagement and infuse the values of Conscious Capitalism into a company culture.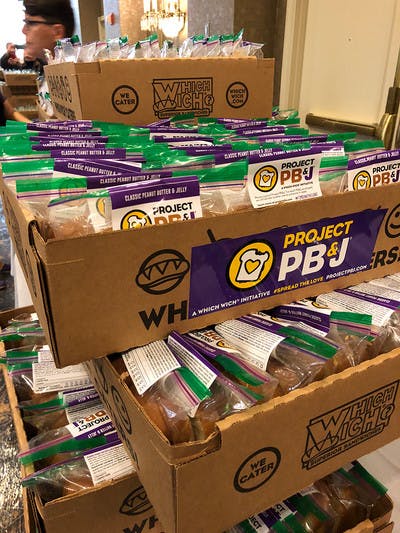 Conscious Capitalism Summit 2018 was filled with insightful talks by thought leaders from conscious businesses including a keynote from Jeff Sinelli, Founder and Chief Vibe Officer of Which Wich. Following his talk, Jeff invited the conference attendees to join him at his practicum for Project PB&J, an initiative from The Which Wich Cares Foundation. This nonprofit aims to give PB&J sandwiches to those who need it, from local organizations to communities affected by natural disasters.
Conference attendees split into teams and formed assembly lines to crank out those sandwiches. We had several Improvers join the practicum to help make 6,831 peanut butter and jelly sandwiches to give to Dallas organizations.
In addition to this, there were talks given by the CEO's and Founders from Whole Foods, Poo-Pourri, Love Sac, and more. Their inspiring presentations gave an energy to the room and many of the audience took valuable life and business lessons from what was said.