How did you spend the last weekend in July? For five members of Improving-Dallas, their free time ended Sunday morning as they kicked off a three day hackathon for CodeLaunch 2019. Founded in 2012 by Code Authority, a software development company based in Frisco, Texas, CodeLaunch is an annual seed accelerator competition open to startups of any kind. This year, organizers received thousands of submissions from around the world. The top three finalists each received their own Hackathon team for an intense three day sprint to the final presentation on Wednesday, July 31st. Improving-Dallas has been a co-sponsor and provided a hackathon team for the past two years. 
This year, the Improving team paired up with Texas based start-up, 3GSTRONG. Founded by Jaime Peden and Kelly Starnes, two educators, 3GSTRONG is a supplemental learning curriculum focused on growing students' social and emotional skills through learning Grit, Growth Mindset, and Grace. The 3 Gs! Animated characters named Grit Grinder, Theo, and Grace currently lead students in K-5 grades in how to control their emotions and overcome obstacles. A major selling point of 3GSTRONG is that their lessons come fully prepared, so no additional stress is put on a teacher's to-do list.
Currently in 5 schools, 3GSTRONG programs will be in over 150 classrooms this current academic year.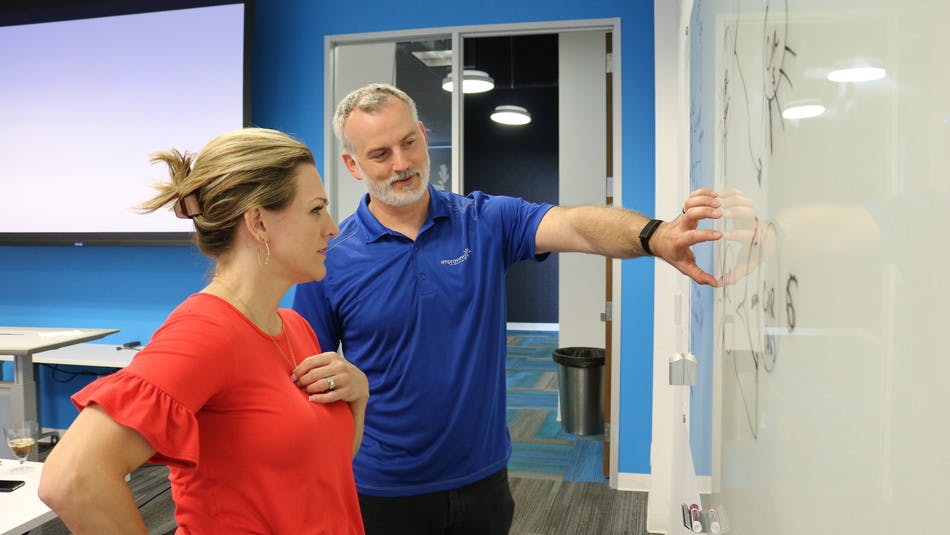 For Jaime and Kelly entering CodeLaunch was prompted by a major technical hurdle. "On the platform we'd been using to access our curriculum, it only allowed for us to organize one grade level of information for a year of curriculum," Kelly said. "In looking to add more years to our K-6 curriculum, we realized we needed a new platform that was more custom."
"A friend recommended we look at CodeLaunch," explained Jaime. "Initially, we weren't sure about it just from hearing it was a shark tank-like competition." Luckily, Kelly recognized an old friend in the CodeLaunch videos, Improving-Dallas president David O'Hara. "I knew David from years ago when I taught his oldest daughter, who is now in high school," Kelly said. "He volunteered at the school many times and from that and teaching his daughter I knew that he was a brilliant and honest man. I figured he wouldn't be involved unless it was a great thing, so we decided to enter."
For David, the Dallas office's involvement is rooted in Improving's company wide support of Conscious Capitalism. "When we talk about the pillars of Conscious Capitalism's stakeholder model," he explained, "that includes the community. The startups that are served by CodeLaunch, very much fall into that. Our team built a cross functional web application to deliver the content that Jamie and Kelly have been working so hard to build." Content, even as a professional, he sees the merit. "Improving being primarily a consultant company," David said, "we also need to have personal social and emotional skills, not just be technologists."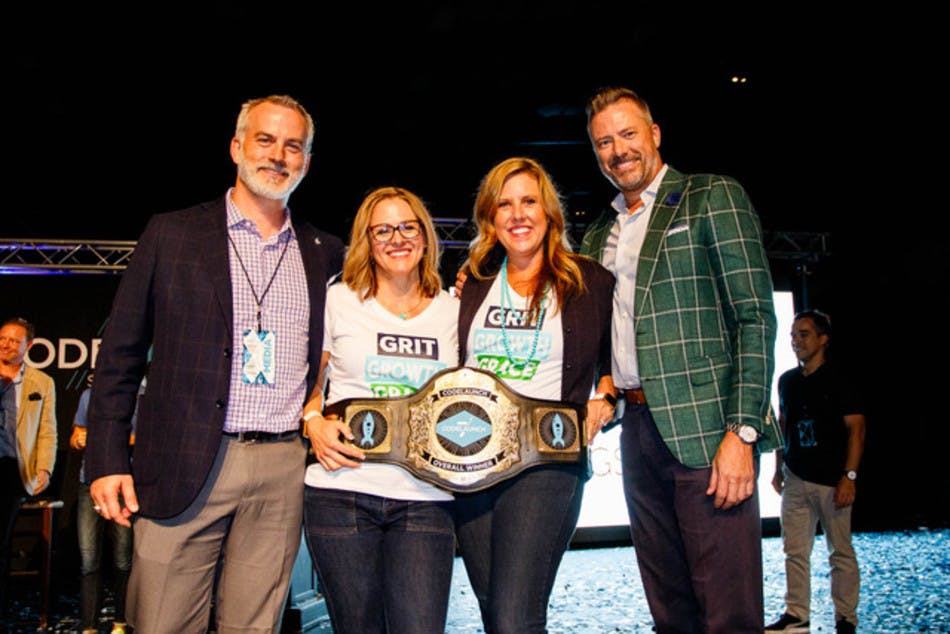 At the final CodeLaunch event held on Wednesday, July 31st, 3GSTRONG pitched their idea and the product of their hackathon work to the crowd at the Comerica Center in Frisco, Texas. Decided by popular vote of the audience, 3GSTRONG won CodeLaunch 2019! The confetti cannons went off as Jaime and Kelly were awarded tens of thousands of dollars in additional seed services.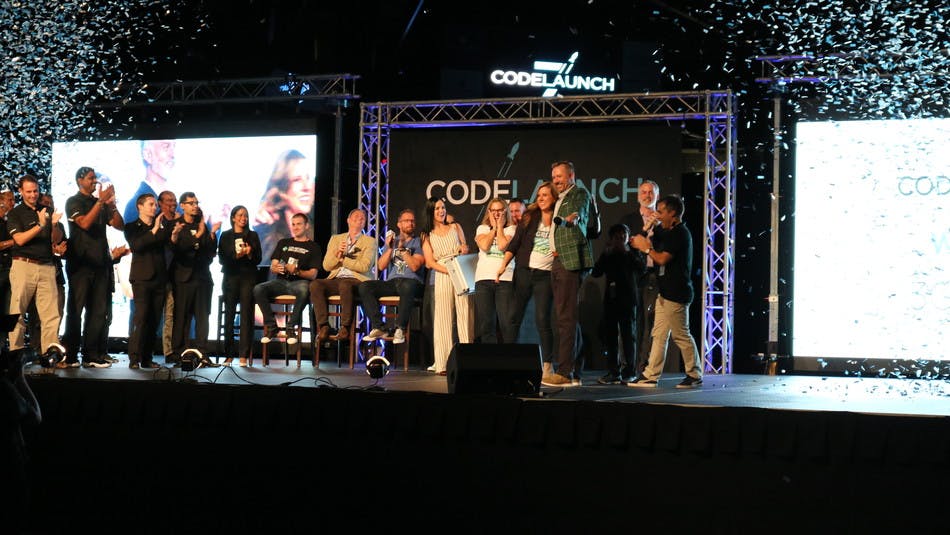 While committed to building their learning platform across the country, both Jaime and Kelly continue to teach full time, making August an especially hectic month. Their advice to all those sending off little ones to another school year? "Parent's play a key role is setting their child up for success. We want to raise gritty kids both in and out of the classroom.  Fostering their courage to make new friends, learn new things and develop their independence takes effort and perseverance," Jaime said. Kelly added, "When challenges arise, allow your child to be the problem-solver and take on the role as a coach rather than the fixer. Give grace and understanding that transitioning into a new grade or school can be stressful and difficult. We know that we learn best from our mistakes." 
Learn more about 3GSTRONG here!
Learn more about CodeLaunch here!