If you've ever seen the Wizard of Oz, there's a line spoken by Dorothy when she realizes she and her lovable dog are in uncharted territory..."Toto, I've a feeling we're not in Kansas anymore." That awareness of difference comes early at Improving. Spend some time with us and you'll soon realize we aren't your usual IT company.
Walk into the break room at any of our Improving offices and you'll notice plenty of tasty treats hanging around and plenty of open seating. Look harder and you'll see two fully functional kegs and a stocked wine fridge. The ample food and drink in the common room are very intentional and there's a similar set up in most Improving offices as well.
In a company very team and task-focused, having one communal space that provides the opportunity for all Improvers to gather ensures that the accountants know the UXers and the dev teams can talk to an agile coach. Our success is a consequence of our collective Involvement and much of that involvement begins by sharing food and laughter in the kitchen.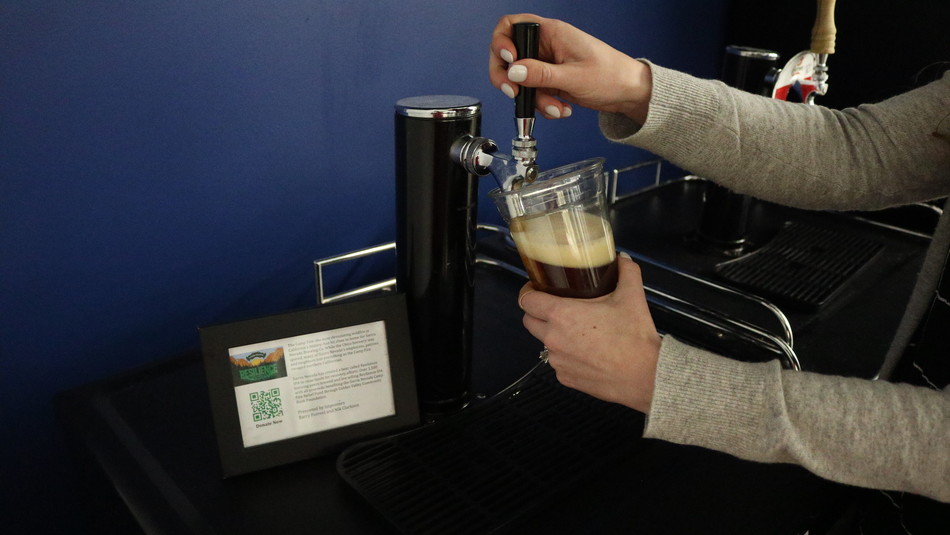 This last Thursday, during the monthly Improving-Dallas Thirsty Thursday happy hour, principal consultant by day and home-brew maestro by night, Barry Forrest, debuted something incredible in the Improving kegs. Something that not only tastes great, but is helping to drive change.
When the devastating Campfire forest fire raged around Chico, California the nationally known, and Chico-based brewery Sierra Nevada was spared corporate damage, but many of their employees and loved ones lost everything in the blaze. In response to the massive financial need the area now has, Sierra Nevada created the Resilience Butte County Proud IPA where 100% of the profits generated from this beer will be donated to area's current and future reconstruction efforts. Sierra Nevada also shared the recipe publicly with breweries and home brewers alike, asking them to make a batch, share their creation, and give to the fund.