At the start of the pandemic, Microsoft's CEO Satya Nadella said they'd witnessed two years of digital transformation in two months. Organizations are embracing technology like never before, and the cloud sits at the center of this strategy. Cloud growth rates have been nothing short of spectacular. Gartner predicts cloud spending will increase 18 percent in 2021. The innovation flowing from cloud services is allowing organizations to achieve efficiencies never seen before.
Not all organizations have fully embraced the cloud. Some have been reluctant to break away from their on-premise data center due to security concerns. Some have heard horror stories about runaway costs. Others worry about the skills gap, where their workforce won't be able to support the company's initiatives in the cloud. While these are valid concerns, proper governance and planning can turn problems into opportunity.
Let's take a look at the three big players in the cloud space -- AWS, Azure & Google Cloud (GCP). Each has strengths and weaknesses to be aware of when choosing a cloud partner.
This isn't meant to be an exhaustive list, but a few key differentiators where each cloud service provider stands apart.
AWS Advantages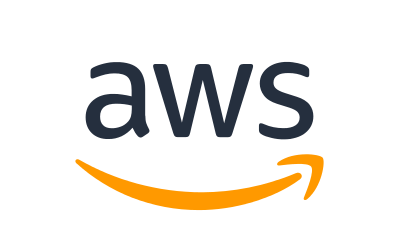 Maturity, First to Market & Market Share
There is no denying it. AWS is the 800-pound gorilla in the cloud space. Amazon launched the AWS cloud back in 2006 and had a four-year head start on Azure. In the swift moving space of technology, that is an eternity. This head start allowed them to gobble up market share and left competitors fighting over the scraps. 
While Azure has made huge strides to close the gap in service offerings and market share, it feels like they will forever be in second place largely due to this tremendous first mover advantage by AWS. This also means that, on the whole, AWS' service offerings have greater maturity and industry acceptance. This trio of maturity, market share and first to market roll up to form the greatest strength of the AWS platform.
Largest Product Catalog
It should come as little surprise that the market leader would also have the largest, most mature suite of cloud service offerings available. Azure is constantly nipping at the heels of AWS, frequently matching their innovation and delivery, but they still can't match the sheer volume of services AWS serves up.
This can be a double-edged sword. For those organizations new to the cloud, the vast amount of service options can be overwhelming. It's easy to say use what you need and ignore the rest, but it can be hard to pinpoint what those essential features are.
AWS Disadvantages
Conflict of Interest Problem
Amazon's tremendous success can also be its downfall when it comes to cloud adoption. From logistics to pharmaceuticals, Amazon continues to creep into new industries, and their brand weight can't help but make an impact. Some companies steer clear of Amazon as to not bolster a potential competitor. Others are weary of Amazon tapping into their data for fear of how it might be used. 
Azure Advantages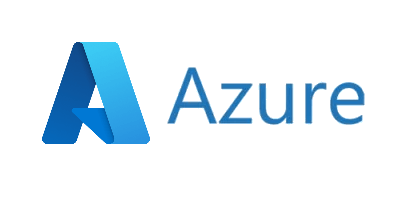 It's Microsoft
According to NetMarketshare, 87 percent of computers run the Windows operating system. One in five corporate employees use Microsoft Office 365 cloud service which represents 45 percent of office productivity software used worldwide. Many organizations not only have familiarity with Microsoft, but have also entered into enterprise licensing agreements for their corporate software. Some organizations will naturally default to Microsoft because they are a Microsoft shop running Microsoft software and deploying application solutions written in the Microsoft stack. It is a natural complement, and there is no need to overthink it. 
Hybrid Cloud
Businesses aren't throwing workloads into the cloud indiscriminately. There are certain legacy applications that can't easily make the move so it has to be a balancing act between on prem and the cloud. A study by the Everest Groupfound that 72 percent of organizations described their cloud strategy as hybrid-first or private-first. When it comes to hybrid cloud, Azure has the edge. 
From day one, Azure was built for the hybrid cloud. Azure Stack and Azure Arc are two services that cater exceedingly well to the hybrid cloud. AWS Outposts and Google Anthos are solid solutions in their own right, but at this time Azure is still in the pole position when it comes to hybrid cloud implementation.
Azure Disadvantages
Open Source
In a way, it seems like an oxymoron to say the open source community has an extreme distaste for Microsoft. After all, Microsoft owns Github. Microsoft has become the largest contributor to open source in the world. Why the hate? 
Former CEO Steve Ballmer labeled Linux a cancer back in 2001. When open source was exploding, Microsoft was actively trying to suppress it and battle it through the courts. As we saw with the music industry's assault on Napster, those who try to fight technological change get run over by it. Microsoft has admitted their previous stance on open source was wrong, but a generation of developers still brand them as the evil empire. No amount of open source contributions are going to rub off that label.
Google Cloud (GCP) Advantages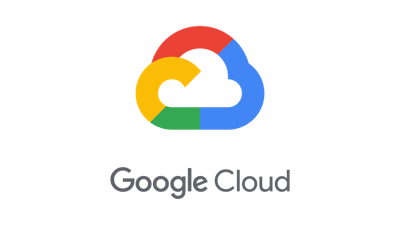 Better Pricing
Google has a lot of ground to make up when it comes to cloud market share. They've ruthlessly cut margins in a race to the bottom on pricing. Through incentives and discounts, they are trying to lure customers away from the big 2 and make new cloud migrants think long and hard about the cost proposition. The results have been underwhelming. According to Canalys, Google has swiped 1 percent market share away from other cloud providers from Q3 2019 to Q3 2020. If anything, it has forced AWS and Azure to lower their service cost to compete.
Google Cloud (GCP) Disadvantages
Lack of Enterprise Support
Google has struggled to break into the enterprise market. Organizations may see GCP as the place to execute smaller, more innovative projects, but don't have the comfort level to embrace them as an enterprise partner. In Garter's 2019 magic quadrant, they said Google lacked the necessary policies and procedures to adequately support enterprise accounts. This ran the gamut of everything from contract negotiations and support to discounts and integration. Probably the roughest part of the assessment was "enterprises often lament about Google's inability to craft appropriate solutions for enterprise requirements when engaging with solution architects." Google has taken this criticism to heart and has been on a mission to shore up this glaring shortcoming.
Slimmer Product Catalog
Given their first mover advantage, it's easy to see why AWS would have a leg up on its rivals in service offerings. Azure isn't a scrub though. In their quest to keep pace with the cloud titan, Azure has quickly come to market with offerings that closely mirror the AWS suite. The break-neck pace of these two is nothing short of astounding. Where does Google Cloud fit into that arms race? A distant third. While Google does have an impressive array of offerings, they haven't matched AWS and Azure in sheer volume of offerings or frequency of innovation. For instance in serverless, AWS Lambda and Azure Functions have often seen monthly service updates. At times, Google Functions have gone up to a year between updates. Instead of keeping pace, GCP has looked to make their mark by specializing in certain areas like Kubernetes and machine learning.
Which Cloud is Right for My Organization?
First, you need to ask if this is your first adventure into the cloud, or have you already dipped your toes in the water? If you are already storing data in S3 buckets in AWS, it makes sense to try out additional AWS services to see if their cloud platform is a fit. If you are pushing out builds through Azure DevOps, take time to explore Azure's ecosystem. If you've already started gaining comfort with your current cloud provider, there should be a compelling reason if you choose to change horses mid-stream. Also, it is a lot easier to have cloud services work together within the same vendor's service offerings over working between cloud providers. It usually can be done, but it's not the seamless experience of moving from Azure to Azure services or AWS to AWS.
If this is your first foray into the cloud, do your research. All cloud providers have pricing calculators to help you understand the cost you are committing to before you migrate your workloads to the cloud. Dig into these tools, and understand your costs before landing on a decision. Pricing can get complicated when trying to wrap your arms around a large number of workloads so pull in a trusted advisor to help you understand the impact. Also, try out the service offerings of each cloud provider before you buy. All three allow you to sign up for a free-tier account so you can explore their services and play around with the environment before you commit. 
Finally, all three cloud providers are solid options to host your organization's cloud. AWS and Azure hold the edge due to maturity and consistency of innovation, but Google Cloud shouldn't be left out of the conversation. GCP is carving out interesting niches for themselves in this cloud race and is on a trajectory to being a strong player in the years to come.
Reach out to learn more about this topic area and how Improving can help set you and your organization up for success.