October means one thing to Improvers across the country...the annual company retreat to Las Vegas! Spanning from Calgary to Houston and Washington D.C to Dallas, as our company grows, this weekend is often the one chance we get to meet one another in person all year. And with total attendees topping 270 this year, there were plenty of Improvers to meet everywhere!
Starting off with a bang, Thursday is always a pick-your-own-adventure night. After meeting and spending time together at a common area, the group splintered off to enjoy fine dining, ventured into haunted houses, toured the neon graveyard of Vegas, or showed off their skill at the bowling alley.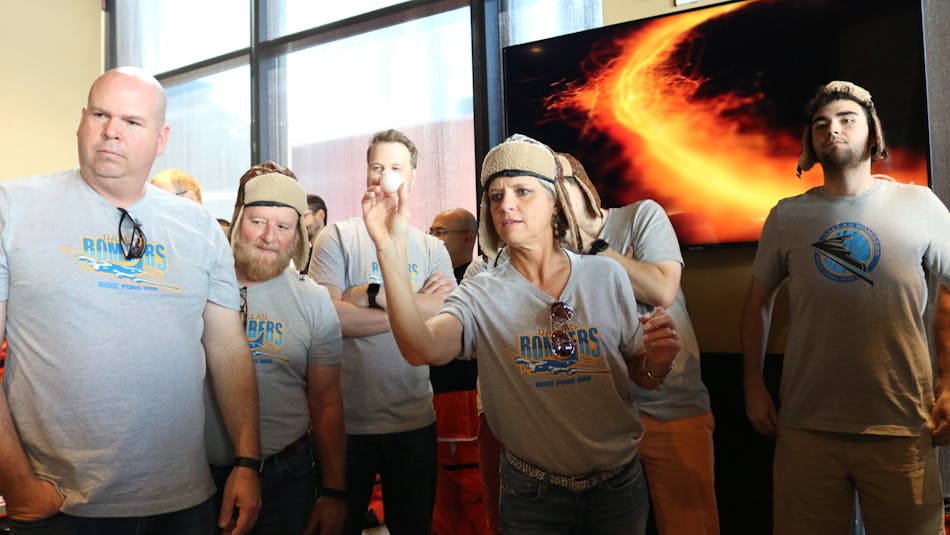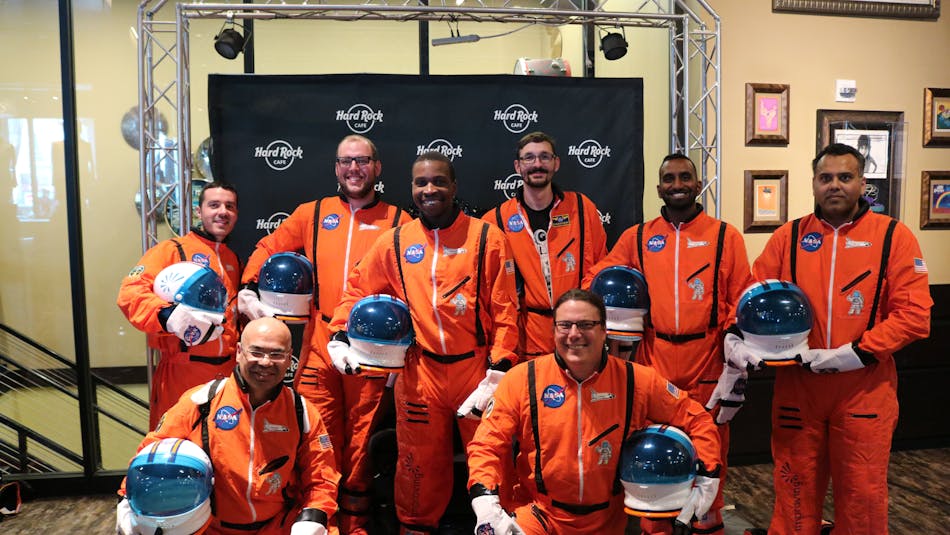 For 2019, the Texas offices dominated the annual beer-pong tournament. Last year, College Station proved victorious and again this year battled through multiple rounds to make it to the championship. However, it was their final competitor, Dallas, who after months of extensive preparation and finger stretching, ultimately walked away with the the trophy and bragging rights. Improving-Houston didn't make it too far in the tournament, but received the prestigious Best Dressed Award for their Nasa inspired competition uniform. 
Friday and Saturday evenings are reserved for group activities across the Vegas Strip. This year Improvers were split between 40 groups for each night of competition. Build the Bank on Friday took Improvers on a series of casino games to build their starting bank of $400. Additional points were given for unique group photos and finding other teams along the way. After two hours, every team's earnings were calculated and put it a huge jackpot which was then split between the most successful groups.
Saturday brought the Amazing Race! New teams were made and walked through Vegas completing tasks set up by representatives from each office, where many showed off their regional pride. This was a true race against the clock with another jackpot of cash at stake. Between the two nights, over $15,000 in prize-winnings were given to winning teams!
The weekend brought fun and community between co-workers who are usually states away. Excitement only increased with the announcement of our newest acquisition, Frisco-based Code Authority! Like always, Sunday came too soon, but that only means the preparation for Vegas 2020 is just beginning.