Dear Improvers,
The last eight weeks have gone by in a whirlwind of busy (and admittedly not so busy) workdays. While going through the four departments of Recruiting, Operations/Accounting, Marketing and Sales seemed daunting back in May, the rotation has actually proven to keep work interesting. If anything, we now have a better understanding of the interdependencies between each department of the company, and feel way more prepared for what future jobs might throw our way. Above all, we'd like to say that this internship has been an adventure, and we're thankful for everyone who helped make it such a joy to come to work at 9 a.m. every morning.
We'll admit, the first few days were extremely intimidating; really, starting any new job is. Thankfully though, Improving made the transition of working in a new place an easy one to go through. Everyone we met in the office is dedicated to living out the values Improving holds at its core and went out of their way to make us feel welcome. Not once did we feel unappreciated or like we weren't part of the team.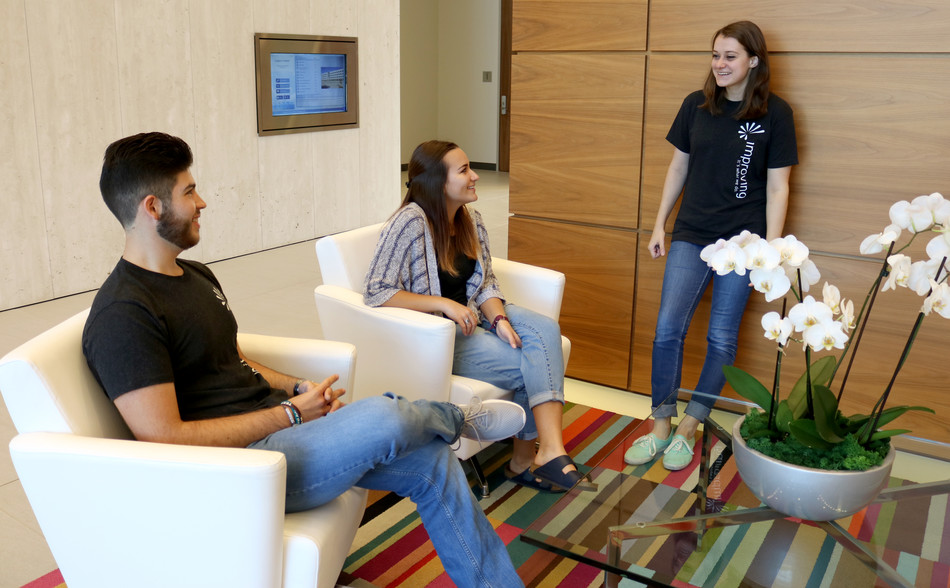 As expected with just about any internship, a lot of the jobs given to us interns weren't particularly glamorous. There was a lot of database entry that seemed to fill the days with tedious work and made the other miscellaneous tasks of organizing closets or preparing items for company events feel like a thrill to do. Mundane or not, however, none of the tasks we did felt unimportant. We knew that for every seemingly small task completed, we were taking a load off of someone else's plate, which is rewarding in its own right. It's also not like all of the tasks were boring either; sometimes you guys even let us write content for the company blog! Rotating through the different departments also meant that we didn't get bogged down in one place for too long and kept the work fresh and interesting.