Improving has always put a significant and deliberate effort into developing a healthy and strong company culture, which has significantly contributed to our overall success and growth over the years. Because other companies and organizations are constantly eager to hear about our methods and how we do things at Improving, I often find myself in front of crowds speaking about what makes us so unique.
There are many opportunities to give presentations on culture. However, since it can be such a complex and intimidating concept, here are a few myths worth addressing when it comes to speaking about culture.
Myth 1: Speaking on culture is only talking about one thing.
 Culture, for obvious reasons, is a very easy-to-confuse, ambiguous term. It's comprised of collective actions and behaviors of an organization, as well as the individual. An easier way to understand culture is to simply understand what is normal in your work environment or the organization as a whole. So, when someone approaches you and says they want to learn about your "culture," that simply means they're talking about the intentional practices or systems of the organization (employee events, trust workshops, team huddles, etc.) as well as how people interact with each other in the company. 
Putting it into Practice: Giving a speech on culture has a plethora of forms and names. Topics such as "How to build trust in an organization," "Personality Dynamics," "How to have fun in the workplace," can all fall under the umbrella of culture. It's a topic so versatile and broad that almost everyone that operates within a company would and should have some knowledge about how culture is specifically executed within their company, even if it may differ from other companies. Just give them your story!
Myth 2: I have to be the CEO or be on the leadership team to give a speech on culture.
While the CEO or Leadership Team may be asked more often to speak on culture because they are seen as driving the culture, EVERY individual influences and contributes to the culture of an organization and can do so powerfully and intentionally. Therefore, your voice and perspective are just as important and need to be heard as you are helping create, uphold and maintain the culture around you. Each of you are leaders within your teams, at your clients and in your field. You don't have to have "Director or VP" in front of your name to influence the culture of your company.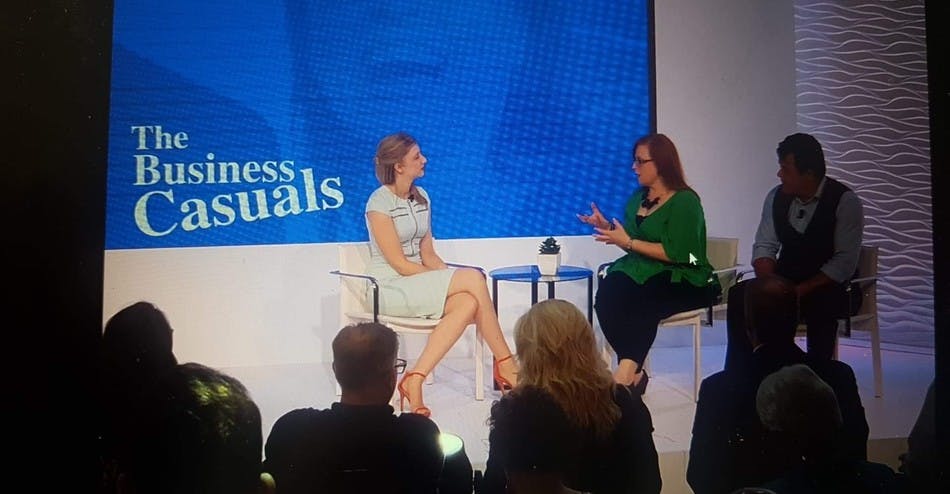 Please note that I wrote these next three myths specifically with Improvers in mind. However, all absolutely apply to any company with a strong culture worthy of attention.
Myth 3: I have to be an expert on the topic or have cultural credibility/certifications to get a speaking engagement.
Sure, it's great to have certifications, titles and qualifications to let your audience know that you know what you're talking about. But just by BEING in the culture at Improving, you've seen and experienced a healthier culture than most will witness. You've been exposed to more concepts related to culture than you might think. To give a valuable presentation on culture you only need to provide your unique perspective and experiences to the group. 
Putting it into Practice:Talk to your individual experience- how you feel and what you've seen or observed. You could even perform a question and answer (Q&A) method where the audience asks you questions about how Improving's culture works. You could interview other Improvers for your talk beforehand to gain knowledge to share or even as part of the talk- you could conduct an interview style speech. The idea is to speak to how culture fits into your particular arena of expertise- how you engage with your team, what programs you've seen or been involved with and how we run things. Share your personal story! What compelled you to join Improving? Why have you stayed?
Myth 4: I have to have been at Improving a long time.
While you may have more history and experiences to share if you've been a part of Improving for a long while, it's incredibly helpful to share your initial fresh look and perspective if you're newer to the company. Perhaps even juxtapose it with previous career experience, sharing why you chose to move to this new organization. 


Putting it into Practice: Talk about what it feels like, looks like, reasons why you enjoy working here, why you chose Improving. Leverage the marketing team and all our awards. Talk about THE COMPANY not yourself. It's more helpful to say, "We do this, we do that, we are this and that. Let me tell you about who we are..." instead of talking about who you are. 
Myth 5: I can't do a talk on Improving without making it a company sales pitch and turning people off.  
It's true, people do not want to be sold to or have you spend an hour talking about how awesome your company is; all they are looking for is to absorb the ideas and hear the first-hand experiences. Instead of preaching with the intent of persuading them, position the conversation as an opportunity to share with them the amazing experiences you've had and what you've gained from it! This will make them much more interested in hearing about your company and your experiences. Is Improving the picture perfect model on company culture? No. In fact, no company can ever be. As an organization, we have learned a lot and have plenty more room to grow and get better in encouraging and creating a great culture.
Putting into Practice: Make sure to bring your passion and excitement along with the topic for your conversation. Share how your experiences and observations have brought value to you and why that encourages you to share that value with others. Don't negate your own experiences. When people are chatting about their challenges with their organizations or people in general, you can feel free to humbly offer your experiences to the group. If your intentions are to support others and help people experience the wonderful things that you have, it will come across well.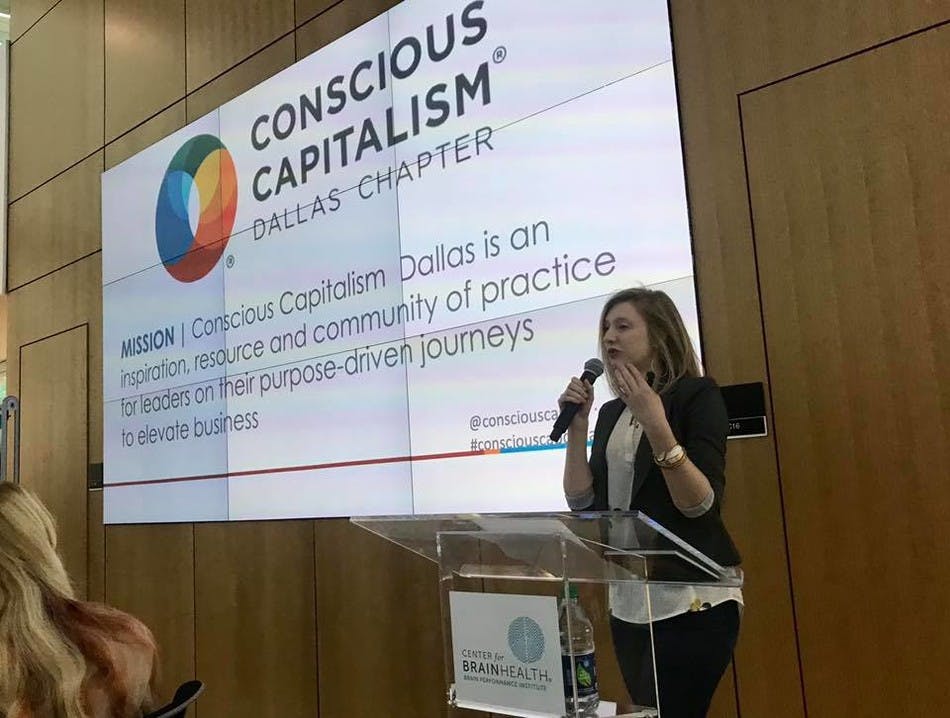 I hope after reading this you can feel that anyone can speak on company culture. Our personal experiences and perspectives count for a lot when describing the importance of working in a healthy and empowering organization. Happy Speaking!