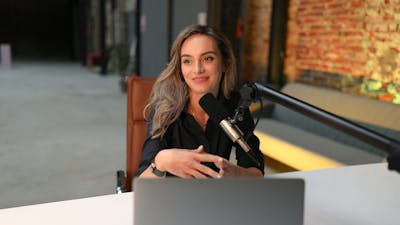 Investing in your company's thought leadership can positively impact your business, regardless of your industry.
When employees share their expertise with the broader community, they reveal the human side of your company and can build greater trust in your brand. Thought leadership can serve your teams in a way that transforms individuals and your entire company.
 Consider these reasons to promote thought leadership: 
1. Sharing learnings with others reinforces and integrates it more deeply for yourself. Putting newly learned information "on paper" helps shape understanding, builds retention, and can support the expansion of business knowledge. Sharing those learnings benefits fellow leaders, colleagues, clients, and customers.
2. Sharing information outwardly invites new information in and fights off stagnation. When team members share their experiences, they connect with people within their sphere of interest and influence. They can be part of larger conversations that your company may not be a party to otherwise and learn what others are doing in their workplaces or industries. Having your teams engage with their peers in other companies while using your company as a platform can help encourage new ideas and improvements.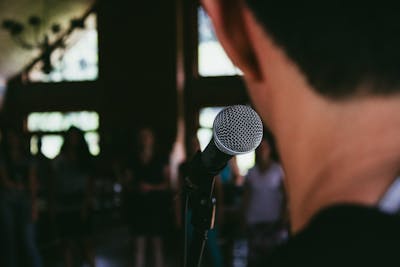 3. When thought leaders share their stories, they step into a "go-givers" position. This means they shift their focus from themselves to others. Their new position allows them to inspire others to also become thought leaders, which can create a virtuous cycle of "go-giving" in your organization. The company then has an opportunity to positively impact the world, and team members start fully walking into capabilities by creative expression. 
The most senior, outspoken, and prolific team members are often seen as thought leaders and influencers within a company. As we recognize and encourage the next generation of thought leaders at Improving, we have modified that definition.
To us, a thought leader is: 
Someone who is involved, not necessarily excellent 
Someone who is sharing their journey, not necessarily their accomplishments 
Someone who is interacting and supporting, not necessarily publishing and speaking 
As creative, professional people, we aim to be life-long learners. Avenues for doing that include blogging, recording videos, writing articles for both internal and external communication, creating business newsletters, and more. Our broadened view of thought leadership appreciates the differences of our people by recognizing the contributions of both "the loud" and "the quiet".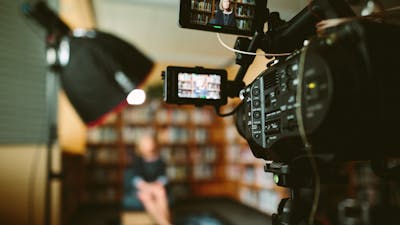 Encouraging thought leadership helps co-develop brand recognition and trust with your team and your business. In a recent Forbes article by Jon Michail writes, "... it's about authentic storytelling—it humanizes strong leaders and their organizations to be trusted authorities. In reality, it helps to humanize the business and build trust, whether we're talking about consumers, employees or stakeholders." 
At Improving, our business has been built on trust. This extends throughout our relationships and allows us to encourage and support our colleagues on their thought leadership journey. Consider what you can do to inspire action around thought leadership. You never know how it might positively impact your business, community, and team members. 
To learn more about Improving and our thought leadership initiatives, reach out to us.