Meet Michael Doberenz, one of our principal consultants. Michael first started at Improving in 2008 and stayed for nearly three years before leaving to start a new adventure. He came back to us last October and we couldn't be happier.
"I'm sure lots of folks here consider this work. But I get to consider everyone family, and I'm not alone in doing that," Michael shares. "I get to be the person I am and I'm surrounded by people who push me to be better than I am. And that makes all the difference."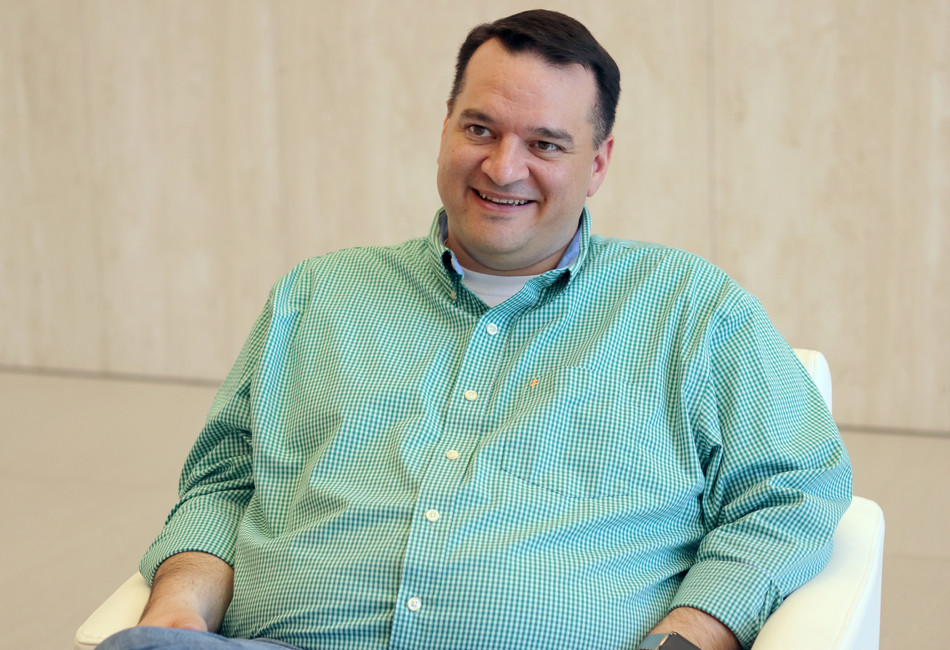 Michael has been around Improving for a while so he has experienced the Vegas trips, the employee events and the ImprovingU courses, but his favorite thing about being an Improver has nothing to do with all of the fun, extra things we do here.
"I like how hard we all work to come up with excuses to spend time together, when an excuse is hardly necessary. I like how willing we are to help each other out with our software problems or our life problems, and how much more willing we are to listen even when we can't help.
"I'm surrounded by people who expect greatness from me, who appreciate greatness from me, and who empower me to be great. But what I like most is that I'm surrounded by the people who will sit down with me over a beer and talk about things that truly matter. My greatest times here come with no stories and pass with no fanfare - just the unspoken agreement to do it again tomorrow."