We are thrilled to be ranked the number one Best Employer in Ohio in the small/medium category. At Improving, we strive to cultivate an environment that is fun to work in, challenging, and rewarding.
We challenge each other with our core values of dedication, involvement and excellence. Dedication involves thinking about your fellow Improvers and giving freely of your time and knowledge. Involvement means going beyond your outlined duties and is a vital part of the success of the company. And lastly, excellence, where we believe excellence does not occur on occasion, but rather it is a persistent habit.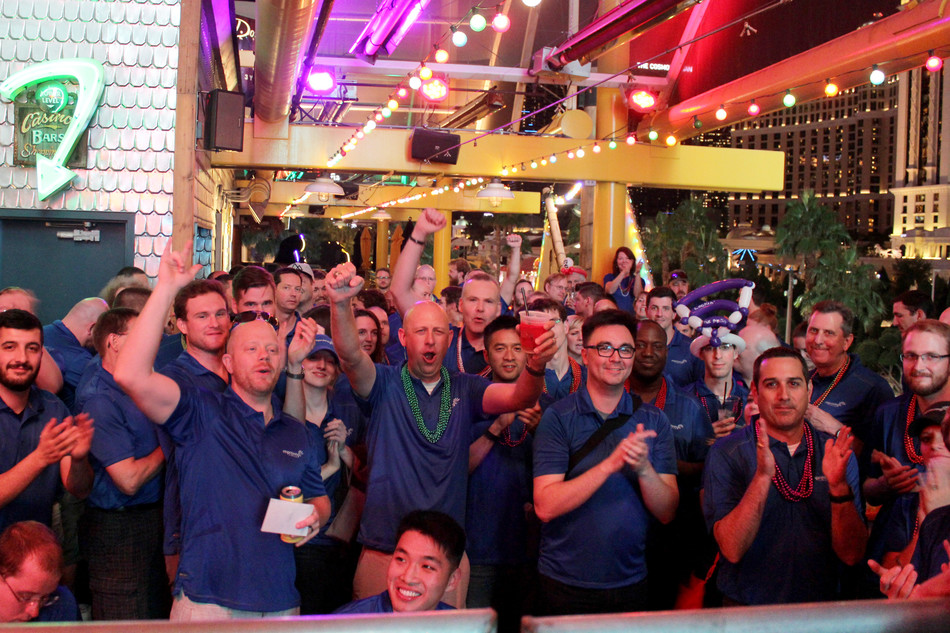 Improvers are known to work hard and play hard with regular employee events where they get to relax and enjoy the company of their coworkers. Deeper bonds are formed when friendships with coworkers go beyond the office walls. That's the goal when Improvers from all six of our locations gather in Las Vegas for the annual retreat. In this case, what happens in Vegas doesn't stay there and that is a good thing. Improvers leave Vegas with stronger friendships, new memories and a whole lot of team building experience.
Once these friendships are formed, we believe that translates into a fun place to work for all. We feel that this is the key to creating an office culture that thrives....and the kegs of local beer in each office don't hurt either.
We have the privilege of being on the Best Employers in Ohio list for the past four years and we hope to live up to our name by Improving and continuing to be one of the best employers.